Unfortunately for all the charismatic phone-iacs, it's no fad trend that candidates and clients alike are becoming harder to reach on the phone. Which for a lot of recruiters, takes email from being your back up to a primary communication channel. And if you're not as comfortable with written comms as you are on the phone, this can have an impact on your performance. So without further ado, here are my top tips to take your recruitment emails from drab to fab;
Invest Time in Templates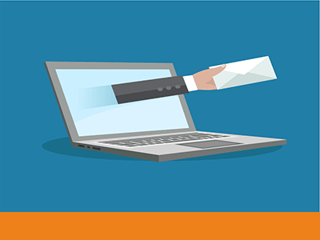 In recruitment, a lot of the emails you send are going to be a case of 'same stuff, different candidate/client'. So why type them over and over again, wasting time and risking typos? Most intuitive recruitment software will allow you to save a bank of email templates, meaning when you're on an emailing mission all you have to do is jump in and personalise existing text. It's worth investing some time in these templates, as your email comms with clients and candidates will influence and shape your future relationship with them. You don't want them opting out of your mailing list!
Start Tracking Your Stats
Otherwise how will you know what's working, and what needs work? Start looking at your opens, clicks and unsubscribes and track what's popular and what's missing the mark. Sooner than you think you'll start seeing patterns. Play around with send times too, and figure out when your target audience is most likely to engage with your email. Take heed and use this data to your advantage. You'll see your stats creep up and your recruitment database come back to life.
Don't Make Basic Blunders
From shoddy subject lines to landing in spam, there are plenty of ways to waste your time when it comes to email marketing. Check out this blog I wrote not so long ago for our buddies over at Green Umbrella on Increasing Your Email Response Rate and make sure you're not committing any of these basic email blunders.
Know the Value of a Call-to-Action (CTA)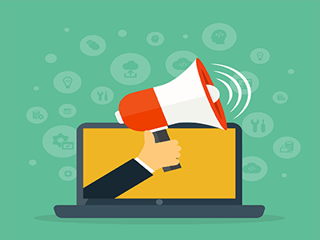 Otherwise known as the crux of the issue. Say you're sending a marketing email to hundreds of clients, what do you want them to do? More than that, what exactly do you want them to do and when? If you want them to come and look at your shiny new recruitment website right now, tell them. Make it easy. If you want them to come to your webinar next Tuesday, focus on value rather than urgency and make it easy for them to sign up. A clickable button/image will help catch their eye, but make sure and put a link in your text too to catch anyone who doesn't have images enabled in their email.
Develop a Natural Voice
You have your own style on the phone, so don't let your voice become robotic and boring as heck just because you're emailing and not talking. While sarcasm and being too conversational can miss the mark when written down, you still want to sound like yourself. A good way to practise this is to write fast so you're not overthinking, and spend more time proofreading, editing and condensing if necessary. For more tips on nailing this, download our free Tone of Voice whitepaper by filling out the form below.
Kara Shorthouse
Kara is a Digital Marketer based in Glasgow. In her spare time she loves a good gig, ponies and flattering Snapchat filters.
Subscribe to our blog and receive top content to help you reach, engage and recruit more effectively!