You've written pages and pages of content for your website, you're regularly posting updates across a variety of social media channels, and you've created excellent blog posts, infographics, and videos. You've done all of this work but your website traffic hasn't improved, you don't have any new followers, and nobody is sharing your content. Sound familiar? Then it's time to reinvent your marketing strategy!
Having a Content Strategy is Important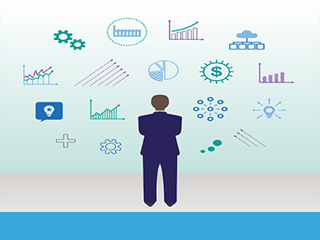 With so many options available to job seekers today, candidates have begun to think more like a consumer when it comes to their next career move. They won't just be looking at one platform; they'll research across many including company websites, social media, and review sites. Candidates will read extensively, seeking out content that engages and informs them about a job, the business, and its culture before making any decisions.
In the competitive world of recruitment, having a content marketing strategy that aligns with candidates' needs is of the upmost importance. This involves updating blogs and social channels with regular and relevant content to keep clients' websites at the forefront of a candidate's mind.
Blog Post vs. Social Updates
You will be hard pushed to find anyone of working age that doesn't access some sort of social media platform on a daily basis. Social media currently has around 2.6 billion active users from every corner of the world. The opportunities this lends recruiters is notable; they can use social to create brand awareness, connect with clients and candidates and, of course, share content.
Social is also a great platform for sharing links to your recruitment blogs. The reach of social media is like nothing else but blogs can just as powerful if they are well thought out and targeted at the right people.
Social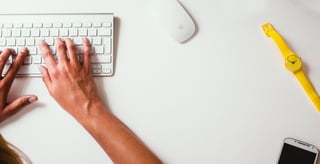 No matter what industry you're recruiting for there is a good chance that you'll find candidates via social media, be it LinkedIn, Twitter, or Facebook. If you understand your candidates' needs (and where they hang out) you can begin to nurture them through social media with relevant posts.
The types of content that do well on social generally are videos, images, infographics, and surveys. Social can help you to attract candidates to your website, and excellent blog content can retain that relevant audience and keep it engaged.
Blogs
Although social is the most used platform for interacting with clients and candidates, blogging shares some of the same advantages. People may think that blogs are just a way to fill their website with content but a recent survey by Hubspot found that 46% of people read, at least, one blog daily meaning that regular relevant articles can entice and draw in a consistent readership.
Blogs are great for creating a variety of content from how to guides, tips, employee testimonials, industry news and company updates to thought leadership articles, both long form and short form. Blogs are also a good way to direct candidates to other relevant content such as e-books, webinars, job boards, and recruiter profiles by adding in CTAs and hyper-links throughout the post.
Best Platforms to Share Your Content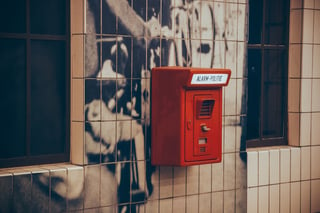 You've created your content strategy, you have a new blog page on the website, and you're all set up and ready to begin posting to social, but what do you post and where?
When posting content on social media you have to understand the demographics of your audience. It may be a good idea to post cute videos of cats on Facebook but are they going to be received the same way on LinkedIn?
For recruiters, Facebook and Twitter are both great avenues to share company content and build up your brand identity, while platforms such as Periscope are a good way to share video content, perhaps letting visitors glimpse less easily defined aspects of your business like its culture. LinkedIn, aimed at professionals, is the best platform for connecting with candidates and clients and for developing a reputation as an industry thought-leader. Remember, before you post any content to social platforms to think of your audience and tailor each post so that it reaches the desired people.
Ineffective Social Media Posts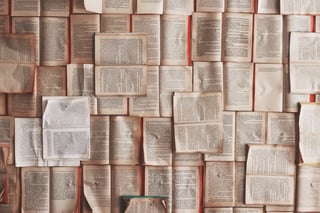 Not having a good understanding of your audience before you share a post on social can have disastrous effects. Recently there's been a lot of discussion regarding personal posts on LinkedIn. Many are arguing that this platform is for professional content and not personal pictures that are more suited to the likes of Facebook. Last year a recruitment agency (who will remain nameless) posted a picture of their staff on their Christmas night out on LinkedIn. Harmless as this may seem, the post received a lot of backlash from people who felt this was the wrong platform for such content.
One of the most important aspects of a marketing strategy is understanding your audience and aligning content with its wants and needs. Businesses that post content and blogs full of marketing information, pushing a sale could have the opposite effect and drive candidates and clients away. Think of what you want to achieve from every piece of content you post, who it is targeted at, if their needs are being met, and the best platform to reach a relevant audience on – this will make your marketing efforts far more effective.
Jenna Niblock
Jenna is a freelance writer and journalist. When she's not at the keyboard Jenna likes to follow politics and current affairs and loves a good debate!
Subscribe to our blog and receive top content to help you reach, engage and recruit more effectively!