These days, even a firm agreement in the form of a signed contract isn't enough to guarantee that a candidate will show up on their start date. With skills shortages in multiple industries, and the power placed increasingly in the candidate's hands, recruiters are finding it more and more difficult to secure excellent people for job vacancies.
Just as recruiters (should) have multiple options for filling a position, highly educated and skilled candidates have as many choices.
From the job offer stage, to the start date, there's a lot that can go wrong.
Here are our 3 top tips on how to close a candidate on a job offer:
1. Know Your Audience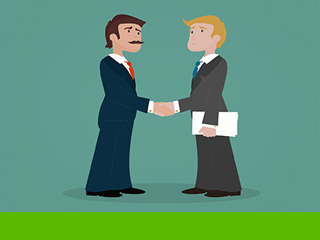 This one is worth thinking about before you hit publish on your job advert. Get to know the industry that your candidates' work within, and ensure that any and all communications around the position use relevant language.
A marketing professional will look for different benefits to someone seeking a job as a labourer. Yes, these are extreme examples, but the distinction should be that clear. Whatever you say and do now will have a lasting impact on the candidate. And we all know what's said about first impressions…
Just like the old cliché, 'Dress for the job you want, not the job you have,' your job ads should be dressed up with convincing language that compels the right candidates to apply. Using the right tone of voice will also benefit your brand as a recruiter, letting candidates know that you truly understand their industry and its requirements, too.
2. Wine and Dine Them
Once you've made a candidate an offer, take them out for a bite to eat. Make them feel valued, integral, and above all, important. This is their moment in the sun so let them bask in it. Your client (and therefore you!) will reap the benefits later, and this is but a small investment in a potentially lucrative relationship.
Put the whole recruitment process behind you at this point, and let the candidate look forward by keeping the momentum and excitement going about their new role. Make sure that any doubts your candidate may have are dispelled through warm and inviting language, and an excellent all round experience.
Every part of the candidate's journey, from the application to the start date, should reflect your recruitment brand. Remember: the candidate could have connections who are looking for a new job and if you want them to use you, you need to earn your good reputation.
Make sure you show the candidate why they've made the right career choice. Most people just need a little validation to be happy with a decision that they've made.
Promote conversation, talk with the candidate, and explicitly ask them if there's anything that unsettles or worries them about their new job. Good objection handling at this point can make all of the difference. Strive to market this new job in such a way that the candidate doesn't even want to consider any other job interviews or offers.
3. Keep In Touch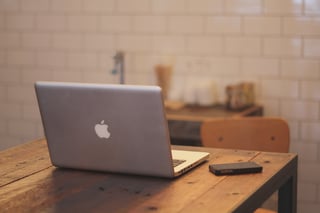 Four weeks is a long time to wait for a candidate to start work. During that time a lot can happen. They might have other interviews scheduled, they might be rethinking the job itself, or they might simply be worrying about starting in a new place.
Small things like a gentle email checking in can be of huge benefit to a candidate, reassuring them, and reaffirming their choice. Keep in mind that the end goal is to have a happy and contented new employee that will benefit your client's business for years to come; not just to fill a placement.
Communication with your candidate doesn't need to be extravagant. A brief phone call, or a friendly letter will help put the candidate's mind at ease. The unknown is always scary so provide your candidate with a road map of sorts, with a clear and easily defined idea of their eventual destination – your client's workplace.
In the past a job offer was it. It was the candidate's (and your) end goal. But in an increasingly competitive job market, where the applicant frequently has more than one offer, it's important to make sure that your client's business is marketed convincingly. Follow the above steps and you'll go a long way towards guaranteeing that your candidate arrives punctually on the agreed upon start date, full of drive, passion, and enthusiasm.
The recruitment process doesn't end when a candidate starts the job. There's still the probation period to conquer, so be sure to keep in touch with the candidate occasionally throughout that time period, too. Not only will it help address any concerns that might (but hopefully not!) arise during their probation period, but it will also cement a good relationship with your candidate. In turn this will build your excellent reputation as a recruiter, potentially leading to future placements and referrals, too.
Andy Mckendry
Andy Mckendry is a copywriter with an MA in Professional Writing. In the early mornings he is known to gravitate towards the nearest coffee pot.
Subscribe to our blog and receive top content to help you reach, engage and recruit more effectively!