There's nothing worse than celebrating a placement, only for it to fall through later. It could be that the candidate pulls out before their start date, fails their probation period, or worse, quits after a few weeks: no matter what, in todays' candidate-short market, this scenario stings ever harder!
With so many roles to fill, and so little candidates to fill them, you can't afford to lose talent along the way. The good news is, there are steps you can take to ensure you make a winning placement...
1. Brush up your client's image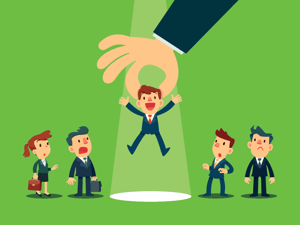 The more a candidate knows about your client, the more they'll get a feel for exactly what it's like to work for them. These days, this is just as important as a healthy salary!
In a competitive market, employer branding is crucial to get your client standing out from the crowd. Employer branding is there to prove to a candidate that your client is better to work for than any other company.
The bad news is, so few clients put time and effort into building a strong employer brand. So what can you do to help your client brush up their image and stand out? It's crucial to educate them on the importance of employer branding, or better yet, sell employer branding as a service (this can help you win business and get exclusivity on a role).
Succeed at this, and you'll have a direct impact on your client's image. Whether it's their winning workplace culture or a state-of-the-art office, it's all about shining the best light on their USPs to make it easier to sell the brand to your candidates. Another major benefit is that it'll help candidates qualify the best role for them, so they'll stay in the job longer – it really is a win-win situation!
2. Stop placing candidates in the same old roles
We have a habit in recruitment of putting candidates forward for roles that are the exact same as their past positions. But listen to this: these days 34% of candidates are motivated by the prospect of career growth and 87% of millennial candidates rank professional growth opportunities as important.
Right now, candidates have all the power so if you want your placement to be a huge success, you need to listen to their aspirations and use them to find a role they'll love at a company they can grow with. As the recruitment expert it's your job to place them exactly where they want to be (even if they don't know it yet!).
When you're getting to know your candidate, go beyond the experience listed on their CV and find out exactly where they want to be in their career. You might just find they have all the transferable skills needed to be in with a good shot at a career change, or a step up in their next role. Do this and you'll be one step closer to a successful placement.
3. Recruit a good cultural fit
'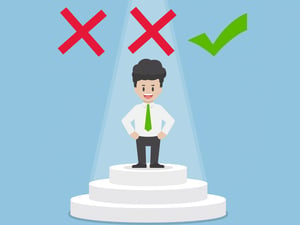 Culture fits' have been around for years now but how often do you take time to do a culture fit for your clients? The idea is to match candidates to ideal companies that share their values and aspirations. Finding the personality types that thrive in the type of workplace your client can offer.
For example, there's no point placing a candidate who values family time in a demanding role with lengthy hours. Similarly, a candidate who thrives in a fast-paced office environment is unlikely to stay motivated in a new position which primarily involves working from home.
The beauty of this process is that it benefits you, your client and your candidate. Ensuring the candidate is better suited to a company will keep them happier for longer - making you their favourite recruiter! It'll also show the client you have their needs in mind and that you'll only ever bring well-suited candidates to the table. The longer they last in the role, the more repeat business you'll get, and the better it'll be all round!
4. Keep in touch after the job offer is made
The job offer stage can feel like the last step in the recruitment journey, but really it's the beginning for your candidate as they start the role. Until they reach their start date, and go on to pass their probation your fee isn't safe and you need to keep managing your candidate. Stay close to them and keep the conversation flowing from the job offer to the end of their probation period.
This shows your candidate you've got their needs in mind. It also gives them a chance to voice any last-minute concerns they have that could cause them to backout. While they might not complain to their new manager, staying close and providing a listening ear puts you in a better position to counter any problems that could cost you your placement.
5. Create a great candidate journey
Candidate journeys are a much talked about topic this year. Why? Because the market is in the candidate favour right now. To keep candidates happy, you need to create a great recruitment experience for every candidate who enters your recruitment funnel. This isn't just good practice – it's the best way to compete for talent too!
The idea is to create a seamless, supportive and enjoyable candidate experience from the first touch point right through to the end of their probation period.
By working on fine-tuning every step of the way, you'll give candidates an A+ experience, with no reasons to back out of a role or ghost you altogether. Master this and not only will you make more successful placements, but you'll transform your candidates into advocates who come back for more, leave reviews, and even refer you to their friends!
For tips on how to create a seamless candidate journey, download the eBook below.
Beth Williams
Awesome Aussie Beth is an experienced recruiter and Growth Executive here at Firefish. She has a huge love of the industry and a real passion for helping recruiters to change the way they recruit.
Subscribe to our blog and receive top content to help you reach, engage and recruit more effectively!