It's no secret that recruitment events are a great way to pick up on new concepts and ideas with regard to various sectors, and are a great place to stay connected with and expand your network. Great networking skills are a staple of the best recruiters, but what else can you do to optimise the recruitment events you attend? Here are my top tips:

Research the event before you go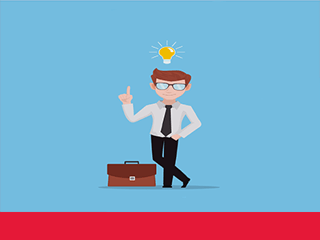 If your clients require candidates with an advanced plethora of hands on experience in a specific industry, social media is a really efficient way to discover what type of events these people might be attracted to through the use of hashtags, Facebook pages and various other platforms. Many industries have dedicated conferences and conventions which are very selective and only extend invitations to certain organisations or highly skilled individuals within that sector. This will guarantee that every attendee at the event has an avid interest in a specific area and it is a great way to interact with like-minded individuals who may be interested in any current vacancies you have to offer. The most important thing here is to do your research before attending the event, follow trends regarding it on Twitter and ensure you will be able to tailor your conversation and appeal to any client group that you may encounter.
Make the most of meeting potential clients face to face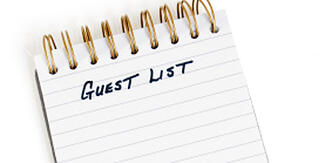 In terms of new clients, recruitment events can be helpful with regard to selling yourself and your organisation in an environment where the client group will already be thinking about recruiting new candidates. Taking this opportunity to explain to potential clients the benefits of using your services would be a really beneficial way to extend your network of clients and gain an initial understanding of the type of work that would be involved in a contract with a specific corporation.
Keep your competitors close
The ability to network with other agencies and like-minded business at recruitment events can also be beneficial when it comes to inspiration for developing new techniques to attract candidates to vacancies. This opportunity is one which will often present itself at events like this so it's important to be amicable with other agencies. The knowledge that other recruiters will be in attendance at an event might even give you an edge when it comes to presenting yourself to potential clients and candidates, some people do work better under pressure!
Make time to follow up

Don't let the business cards you've collected at an event sit and gather dust when you're back in the office. Make sure that you send personalised invites to everyone you spoke to on LinkedIn, and suggest a follow up suggestion/call if appropriate. In most cases, the greatest value you'll get from these events is the contacts you make – so don't let them get cold!

So whether you want to engage with clients, candidates or competition, recruitment events are a great way to network within your industry and with these top tips, you should be fool-proof when it comes to attending these events and making the most out of them!

Photo Credit: Image 1 and Image 3

Designed by Freepik