CV formatting isn't the most exciting part of recruitment. But we all know sending excellently formatted CVs to clients massively increases our chance of landing interviews.
There's more to great formatting than just a quick spell check – use these CV formatting tricks to get your candidates on hiring manager radars.
1. Make it scannable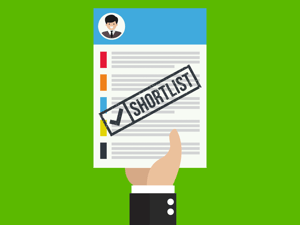 You might spend hours formatting CVs for your roles, but unfortunately, hiring managers spend an average of 6 seconds reading each CV!
So if you want a client to interview your candidate, the CV needs to be scannable for all the most important parts and sell their experience in seconds.
Use bolded headers for each section of the CV, so the hiring manager gets an overview of your candidate's experience at a glance and can skip to the parts they think are most important.
And if you're candidate has written long-winded paragraphs, break them down into bullet points so it's more concise and easier for your client to read.
2. Use tangible figures
If you really want to impress a hiring manager, prove how well your candidate performed in their last role by including figures and specific details.
For example, 'As team lead, Steven grew sales revenue in the department by 25% last year' is a lot more powerful than, 'As team lead, Steven grew the sales revenue'.
Even if your candidate doesn't work in a target-driven industry, your CVs will still look much stronger if you include figures like this.
For example, 'Susie trained all 10 new hires in the department' is much stronger than, 'Susie was tasked with training new hires'.
When you back up your candidate's experience with numbers, your client will trust that the candidate is being honest and feel confident they're up to the job.
3. Pull the most relevant skills to the top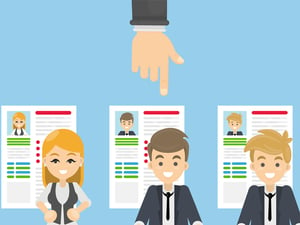 When you're putting your candidate forward for a job, you don't have time to rewrite their entire CV to match the job description.
The most efficient way to sell your candidate's relevant skills is to include a profile overview at the top of the CV. There, you can list the skills and experience your hiring manager requested in the job description - so the first thing your client sees is the candidate's direct relevance to the job.
You don't need to waste time writing a perfect paragraph, just use bullet points. This saves you time and makes it easier for hiring managers to read.
How could your client reject to a candidate whose CV looks just like the job brief?
4. Keep it to two pages
It's an age-old debate in recruitment: What's the perfect length of a CV?
Well, there's a good reason so many people swear by the two-page rule. The longer a CV is, the harder it is for your clients to notice the really important information about your candidate.
Will your client really care about those two years your candidate spent working in Greggs? Limiting a CV to two pages means you do the job of cutting out the waffle.
When you distract from the really important stuff on your candidate's CV with irrelevant information, you actually weaken the CV – and that could easily lose your candidate the job.
5. Brand up your CV in Your CRM
Every CV you send should include your agency branding so it looks professional and your clients can see at a glance that this is your candidate. But when you're busy juggling ten other tasks – you can't spend all day formatting documents.
The good news is, modern CRMs can automatically brand up your CVs right inside the software, so you don't have to waste time copy and pasting in word documents. You can even use today's software to spell check and edit the CV inside your CRM.
So if you have this type of tech available to you, make the most of it – it will save you precious time and could land you more placements!
To find out how Firefish automates CV formatting to make it instant and effortless for you, watch this video:
So what do you do when the interviews start rolling in from you five-star formatted CVs? Start prepping your candidates for interview of course! Download the eBook below and start prepping your candidates for interview success.
Sophie Cunningham
Sophie is a Content Marketer here at Firefish! After working as a 360 Recruiter she found her perfect niche here at Firefish writing about recruitment.
Subscribe to our blog and receive top content to help you reach, engage and recruit more effectively!