GDPR has the power to send most agency owners into a huge state of panic, but have you considered how the changes could actually benefit your business? Yes you read right! Whilst the new Data Protection legislation will undeniably throw up a few new and challenging obstacles for how recruitment businesses operate, it's not all doom and gloom.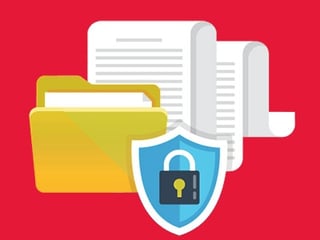 What's in the eBook?
For this eBook, we're focussing on how GDPR roll-out can be used to your advantage: By rethinking your databases, you'll be making important updates to data handling that will improve credibility, create new opportunities, and provide you with rare insights that will ultimately give your business an edge over competitors.
With the May 2018 deadline fast approaching 'What will I change?' is on everybody's mind. We've provided some actionable takeaways regarding what you can begin doing now to get your agency prepared for the new GDPR roll-out, and the positive impact these preparations will instantly have on your business.
So put your fears aside for a moment, download our eBook and let's do the unthinkable…it's time to embrace GDPR!
Wendy McDougall
Wendy McDougall is Chief Fish of Firefish Software. In her spare time, you'll find her playing squash or feeding her inner geek with the latest technology!
Subscribe to our blog and receive top content to help you reach, engage and recruit more effectively!