After all your hard work you've sourced a great candidate and your client has invited them to interview. You can feel it…you're so close to getting them over the line and into the role.
But, even if you know they are perfect for the job, sadly this won't protect them from these interview fails - and this could cost you your placement.
Here's 5 awkward interview fails and how to stop your candidates making them!
1. Inappropriate Zoom etiquette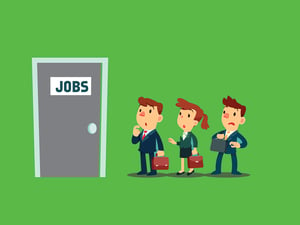 Virtual interviews add a whole new area of interview etiquette we now need to think about. With the added complication of bringing clients into the candidate's home (even their bedrooms), there's a lot that can go wrong.
I've seen candidates check their phone throughout a virtual interview, greet an unexpected guest mid-sentence, show-off a pile of dirty laundry, and even interview for their dream job in front of an unmade bed!
We've all seen our fair share of embarrassing Zoom fails, so a little extra care is needed to ensure you keep your chances of securing the role.
How to prevent it: If you have candidates booked in for virtual interviews, prep them on how to set up their remote interview space and organise a test zoom call with them to spot any red flags before they meet with your client.
2. Ignoring the dress code
A candidate misunderstanding (or completely ignoring) the dress code can be awkward and more damaging than you think. If your candidate can't follow these basic instructions, why should your client trust they can handle the job?
I've seen candidates rock up to an interview in golf clobber, a full suit (twice – for both the first and second interview when they were told the code was casual) and even a Hawaiian shirt, shorts and sunglasses.
How to prevent it: Communicate the dress code clearly and even ask the candidate what they intend to wear a day or two before the interview. Give bad examples (and make them fun!) to hammer home what is not acceptable.
3. Negative body language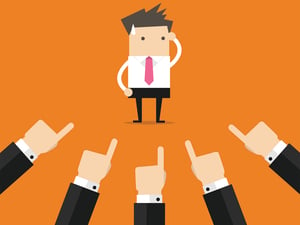 Only 7% of communication is verbal, and the rest of the time we use our body language, tone of voice and facial expressions to get our point across.
Your candidate needs to know it's not just about what they say in the interview, but how they say it.
Tough questions need to be answered confidently and passionately, which won't happen if they're slouched back with their eyes low or talking up their professional goals without a smile on their face.
How to prevent it: Meet your candidates before they meet your client. Whether in person or over video, a meeting gives you the chance to assess their professionalism, body language and attitude. These are things you just can't pick up over a phone call.
If you notice anything that could get in the way of a successful interview - tell them. Chances are, they won't know they're doing it, so you'll be doing them – and your placement targets – a big favour!
4. Freezing at basic questions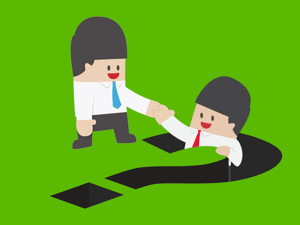 If a candidate fails to answer basic questions like 'What makes a great [job role]?' it's usually down to nerves or lack of preparation. It's your job to coach your candidate, so what are you doing to make them feel confident and ready to ace their interview?
How to prevent it: You know the role better than anyone else, so share your knowledge. Give your candidate the answers to these questions:
What skills are the real must-haves for your client?
What kind of questions is your client likely to ask?
Where have previous candidates gone wrong with your client?
What does your client care more about their business?
This invaluable and empowering information gives your candidate everything they need to sail through their interview prep. Follow up with a mock interview and give feedback on what you feel they need to focus on before the big day.

5. Bad timekeeping
Showing up late will get things off to a terrible start, or worse, lose you the interview altogether. But it's just as awkward for the client and everyone else in the office if your candidate shows up too early. Early arrivals can disrupt your client's schedule and even make your candidate more nervous if they have to wait around too long.
If your candidate can't get the interview time right, how can your client be confident they'll be organised as an employee?
How to avoid it: Map out the journey for your candidate, including everything from the address to the floor number, and even what the front door looks like! What transport will they be using? What time should they be aiming to leave the house? Make sure they understand that arriving 10 minutes early is appropriate. This gives them plenty of time to get through the building and compose themselves beforehand.
The better you coach your candidate for interview, the better your chances of making the placement. Simple as that! Download the eBook below to up your candidate's interview game.
Andrew Watson
As Product Marketing Executive Andrew shows off all the Firefish features that help change the way you recruit. Keep an eye on our news page and social channels to see what's new with Firefish each month!
Subscribe to our blog and receive top content to help you reach, engage and recruit more effectively!