With over 100 million monthly active users, Pinterest is one of the fastest growing social networks, with more growth in members and active users than any other platform from 2014 – 2015. It's also reported that users are spending more time on Pinterest than on competing social channels, averaging 75 minutes per visitor, compared with Facebook's 50 minutes per visit.
So with visitors spending plenty of time on Pinterest, that surely means more time to find your awesome job ads? It follows that if you want to increase the number of candidates you reach without increasing your advertising spend, it's time to start thinking about Pinterest in recruitment.
Get the Picture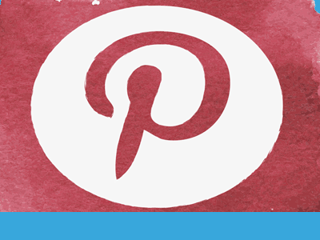 It's easy to dismiss Pinterest off hand as an avenue for sourcing talent. After all, it's primarily an image based platform, but that can work to your advantage. Research shows that a person's willingness to read a piece of content increases by 80% if there are coloured visuals. So even if you're not recruiting for overtly relevant roles in sectors like design or marketing, you should definitely still embrace Pinterest. Like other platforms, Pinterest is used by a wide audience from different backgrounds. Whilst they may not necessarily be hunting for a job on the network, that doesn't mean your ad won't pique their interest!
Getting Started
You'll need to set up an account if you don't have one already. Pinterest is another addition to your brand's online presence, so make sure you fully complete your profile to allow potential job seekers to identify you – include your logo, a link to your website, and a very brief statement about the company. If you're not sure what to write, spend some time on Pinterest and get to know how other brands communicate on the platform.
Focus on creating a common theme between your website and your social channels. It's important to develop a cohesive branded experience for visitors to your website and social accounts. Make sure you use the same sort of language and tone as you've used on your website.
Organising your Pin Boards
The next step is creating the boards you'll use. Not sure what a board is? It's simply a page where you can pin items, usually organised by a central theme. You could have a board for 'the best job adverts ever', and then pin examples to this board attracting candidates and clients alike. This will ideally lead to engagement and conversation around a topic that's relevant to your business and your sector.
When it comes to organising your recruitment pin boards there are a number of options to consider:
One board for all the roles you'll advertise – everything together in one place.
Group boards by client – you don't need to mention the client's name, but grouping your boards in this way allows you to give a feel for the culture and the perks and incentives of a given company.
Group boards by type of role/sector – for example, keep everything nice and neat by placing your marketing roles in one board and finance roles in another. Candidates might even be encouraged to apply for more than 1 job if the relevant roles are grouped together.
A different board for each role - you can have multiple pins for each ad, breaking down specific benefits or skills etc.
Users can follow a particular board, meaning anytime you add a new role for that client or the sector they're interested in, they'll get a notification!
What Should You Include on Your Boards?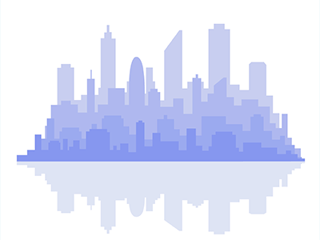 You can pin a variety of content types to your Pinterest boards, including:
Images - pick images that are representative of aspects of the job(s). For example, use pictures of a city to portray the location. Hiring architects? Use architectural drawings that will appeal to the target audience.
Description - make it short and snappy, encourage people to click through to see the full post. Use the job spec to pick out keywords, or run some keywords through Google Ad Words to see the popularity of the search terms.
Links – make sure you include a link back to your jobs page where candidates can actually apply, a shortened URL works best for this (http://ffi.sh/T6suD)
Other types of pins – expand your reach and engagement by pinning things other than just your job ads. Include relevant blogs, industry news, news about your agency, job hunting and interview tips.
Pinterest Categories
There are a number of categories on Pinterest like technology, travel, and architecture but unfortunately no recruitment one yet. Just make sure you use plenty of keywords within each of your pins so they come up in searches.
When to Pin
When it comes to when to pin, 2pm – 4pm and 8pm – 11pm are seen as prime time. If you're using Pinterest's categories remember that different topics peak on different days of the week. For example, if you're recruiting in technology, this category is most popular on a Tuesday, so think about that when adding pins.
Pinterest has great potential to help recruiters reach and engage with candidates. Follow the above advice and you'll be off to a great start. Good luck!
Louise Cunningham
Louise is the Associate Director of Customer here at Firefish. She loves on-boarding new customers, cups of tea and dancing like no one is watching.
Subscribe to our blog and receive top content to help you reach, engage and recruit more effectively!