You no doubt have a social recruitment strategy that includes the likes of LinkedIn, Twitter and Facebook, but what about Instagram? Surely it's just for sharing pictures of #brunchgoals or your morning #yoga poses right? Wrong! Of course, you'll still find these kinds of images, however, Instagram can also be used as part of a wider social recruitment strategy to increase candidate and client reach and engagement, as well as being a useful sourcing tool if you know where to look! June 2016 saw Instagram's monthly active users increase to 500 million. That's a hella growth from the 90 million active monthly users just 3 years ago and a lot of engagement potential! So, where to start?
Strategy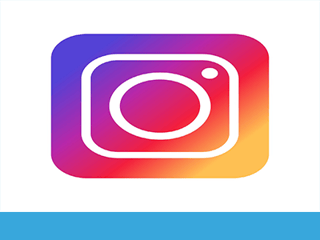 What's the main purpose of an Instagram social media recruitment strategy for your business? Is it purely another addition to your online presence? Just another sourcing tool? How about to increase awareness of your clients' employer brand? Once you know what your aim is, everything else will start to fall into place, such as what to post, when to post and what kind of images you'll use.
Bio
If people don't know what you do, they won't engage, so make sure you add a great bio to your account and a link back to your website! You don't have to list everything you're doing, but a general overview of who you are, where you recruit and what you recruit will do. Bonus points for adding some info about why Instagrammers should follow you and what they'll get in return (i.e latest jobs, updates on the brand mascot's latest adventure).
What to Post
Ultimately, this will come down to what you decide your strategy is. Here are my thoughts on what you could be posting:
Inspirational quotes – love 'em or hate 'em, if done right, an inspirational quote can be just the thing that tips a passive job seeker into actively seeking territory. You know the ones… "do what you love and you'll never have a problem with Monday" etc. Unhappy employees scrolling through Instagram on their Monday morning commute would be likely to engage with these sorts of posts.
Pictures of the team – build your brand by showing the world the people that help to make your brand! Capture the serious side of the everyday job, but show the fun and human side of these people too…make candidates and clients want to be represented by that person who loves their job.
Client brand – you might not be able to name the client, but have they got an awesome communal area? True barista style coffee machine? Gaming area? Share pics that will pique interest within candidates looking to work within that sort of culture.
Brand mascot – do you have a brand mascot? An avatar that finds itself in unusual situations? An office dog that's helping the humans to do their job? Share funny pics to keep your candidates and clients updated and engaged with your brand.
Turn your Keywords into Hashtags
Choose a hashtag and own it! If you're using Twitter already, you most likely have an on brand hashtag, so keep it consistent and use this with any Insta posts too. You should use hashtags like #recruitment, #jobs and #talent. As well as tapping into the keywords specific to the job, company, culture, or location you're promoting i.e #techexpert, #techgeek, #dreamjob #glasgowjobs.
When to Post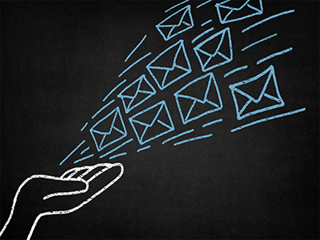 There doesn't seem to be any hard and fast rules around Instagram posting times at the moment. The recommendation is to think about your target audience with each post and how you imagine this post will fit into their lifestyle, and remember time differences too if you're trying to reach overseas talent. For example, a disgruntled employee might react best to your new job type posts while scrolling through their Insta feeds on a morning commute. Or perhaps they check-in during their down time at lunch or during the homewards commute.
Sourcing
You might not think about using Instagram as a sourcing tool, but if you know what hashtags are generally used in your industry, you'll be sure to find potential candidates (and clients) using these! You can even tap into the followers of individuals or companies using these hashtags too. And how would you contact the people you want to engage with? By direct messaging of course!
Ready to embrace Instagram in your social recruitment strategy? Check out everything you need to know about social recruiting in our other blogs.
Louise Cunningham
Louise is the Associate Director of Customer here at Firefish. She loves on-boarding new customers, cups of tea and dancing like no one is watching.
Subscribe to our blog and receive top content to help you reach, engage and recruit more effectively!