New candidates don't just magically appear when they respond to job ads, subscribe to mailing lists or register on a recruitment website. When these actions are taken, it's because a good marketing strategy has made this happen.
Tracking the right recruitment marketing metrics will not only tell you what's working and what's not in your strategy, it'll also give you the data you need to prove just how invaluable marketing is to your recruitment team.
Here's what those metrics are…
1. Job ad conversion rates (CR%)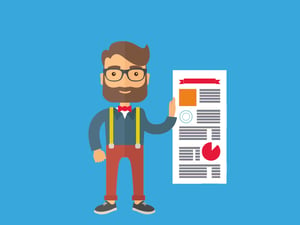 We have a habit of obsessing over the number of clicks we get on our job ads, but whilst this is important to keep an eye on (particularly if you're running any PPC recruitment campaigns as every click costs you money!), clicks are considered something of a vanity metric in marketing as they alone don't get you to your goals.
Think about it: If you're getting hundreds of clicks on a job ad but no one is actually applying, what's the point? All this tells you is that something isn't working and you're wasting your marketing budget as a result. So rather than fuss over your click volume, use clicks to calculate your conversion rate instead.
To calculate your job ad conversions, simply do the following:
number of applications / total job ad clicks X 100 = conversion rate %
This metric will tell you about the quality of your job ad content and whether it's working its magic to pull in relevant candidates.
If your conversion rate is low, your job ad copy isn't engaging enough to convince candidates to hit that 'apply' button. Otherwise, it could be that your ad source or targeting is off – are your target candidates even likely to look where your ad is posted? If you're not getting it in front of the right people, you're not going to get the results you want, no matter how great it is!
Creating recruitment marketing personas will help you better understand what your target candidates want and where to find them.
2. Applications by source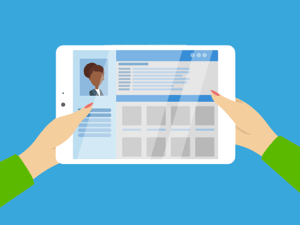 Does your team track the source of every candidate application they receive on their recruitment CRM? It's easy for recruiters to disregard this as irrelevant – a candidate application is an opportunity for placement and that's all that matters, right? Wrong!
Tracking exactly where your applications come from is the only way to ensure you continue to bring in quality candidates for recruiters to work, so it's very much in their interest to help you build an accurate picture of how your best candidates are finding your jobs.
Not only does this metric clearly demonstrate whether marketing is contributing enough to pulling in fresh talent, but it also offers insights into which sources are worth investing more time and effort in and which are a drain on resource.
For example, if you're getting a lot of applications through from LinkedIn job ads but none from any of the Facebook recruitment campaigns you've been running, this tells you that Facebook isn't worth wasting your budget on.
Applications by source is easily the most insightful metric you can track when assessing the success of all your different recruitment marketing channels and it helps shape your future strategy too.
3. No. of website registrations & email subscribers
Keeping track of the number of candidates who actively submit their data directly on your website or sign up to your email communications each week is important for your marketing strategy – and for your kudos too!
These are the kinds of metrics that you can confidently take credit for as these contacts have come in thanks to some form of marketing – whether this is SEO, social media, or some other top-of-the-funnel form of awareness marketing.
Brand awareness is a part of marketing that's always going to be really hard to measure, but keeping track of the number of people who actively register on your website or subscribe to your email marketing is a great indication of whether you're on the right track.
In order to keep track of and learn from all of the above metrics, Google Analytics is your best friend.
The eBook below has all the info you need to find the data that matters – simply click the button to download your free copy.
Katie Paterson
Katie once headed up the Firefish blog and marketing team. She now works as a freelance copywriter and continues to contribute to our award-winning blog.
Subscribe to our blog and receive top content to help you reach, engage and recruit more effectively!