Making sales calls is probably the toughest part of your day right now. But remember, it's OK to do BD - it's just that you need to approach things  differently and have a different end-goal in sight.
It's unlikely you'll be bringing in a lot of brand new clients at this time. Instead, your sales conversations will be about strengthening your existing relationships and becoming your client's go-to recruiter. This is about planning for the long-haul.  
So how do you approach sales calls with clients during these tough times?  
Go in with a different end-goal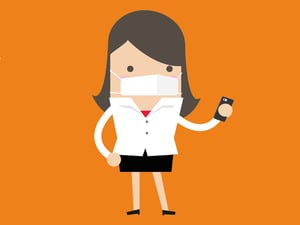 The goal of these calls isn't to go in with the hard sell, but to have deeper and more meaningful conversations. Never approach calls with the mindset that the client is going to need you to recruit now, but later down the line. That way, it's just a bonus if they do need you to hire sooner rather than later.
Instead, listen to what your prospect's challenges are now and consider how you can help them through this crisis. Support them by offering new market insights, or even pitching new services like creating a remote onboarding strategy for them – you probably can't charge for services like these right now, but it'll pay off long term. This blog will help you repackage your recruitment services in a way that suits the current landscape.
The goal of your BD calls right now isn't making a fee, it's about staying visible, sharing knowledge and standing out as a recruiter who's positive and passionate about what they do, no matter how bad the situation is.
Warm your clients up before calling
You need to approach sales calls cautiously right now. You don't want to pick up the phone to someone who has no idea who you are – they have enough going on right now, so an unsolicited call will go down like a lead balloon.
Sending an introduction video is a great way to warm up your client before you call. It's important that your message is empathetic but also provides solutions – and it should explain why you'd like to get them on a call so your prospect knows you're not just going to give them the hard sell.
This approach shows you're empathetic to your prospect's current situation and ensures you won't damage your reputation cold calling clients at the worst possible time.
For more guidance on how to warm up your sales calls so prospects are happy to hear from you, have a look at this eBook.
Plan carefully before every call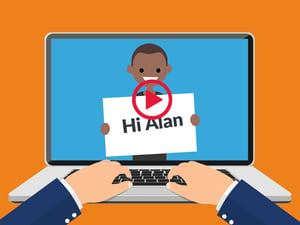 Planning your sales calls is something you should be doing every day, regardless of the situation. 
You need to go into every call extremely prepared to have a detailed discussion about who you're calling, what their challenges are and your potential solution.
These calls are not an opportunity to talk about yourself and sell your services.
Study your client's social media pages to see how their company is handling the current crisis. This will help you discover what challenges they're facing right now so you can learn how to support them – and don't forget to congratulate them on the work they're already doing.
Preparation will make or break your sales conversations: If you go in blind, you'll waste your prospect's time and become a hindrance, not a help – and nobody wants that in a stressful time like this!
Use positive language patterns 
When you're having sales conversations, how you say something is just as important as what you say. Positive language patterns help reassure prospects about the future and convince them that you're the recruiter who can help them achieve their future goals.
Paint a positive picture for your prospects – don't dwell on the negatives – and help them visualise the other side of this crisis. A recruiter who's strong and driven and already looking to the other side of all this has the power turn a potentially tough call into positive one and earn real loyalty as a result.
It's worth being aware of the fact that just changing one word in a sentence can have a big impact on where a call leads to.
For example, using 'when', instead of 'if' can entirely change a conversation. Think about the following two examples:
"If we come out the other side of this" is a negative statement
"When we come out the other side of this" is much more positive.
This slight adjustment will make your conversations yield much better results.
Avoid negativity at all costs, and this includes selling against your competitors. As tempting as it can be, especially during difficult times like this, putting others down won't be appreciated and will reflect worse on you than it does your competitor.
Now we're all working remotely, you need to adjust your sales strategy to reach and sell to prospects who are working from home. The eBook below includes a full step-by-step guide to warming up and winning prospects virtually, so you can keep winning business remotely. Click to get your copy!
Alan McFadden
Alan is the Associate Director of Growth at Firefish. An agency recruiter in a former life, he loves helping recruiters find ways to recruit smarter.
Subscribe to our blog and receive top content to help you reach, engage and recruit more effectively!