Sending emails is something we do all day every day in recruitment. But in times of crisis like we're seeing now, it can become a totally alien task and suddenly sending emails is something we dread doing.
Even just working out how to begin your email without saying 'Hope you're well and having a great day' can been a real minefield!
There's a whole new sea of communication uncertainty out there right now, but taking a step back and thinking about what is and isn't appropriate in the current climate will send you on the right path towards having positive conversations again. And you really need to be having some of those right now.
Here's some guidance to get you going…
DON'T be scared to send emails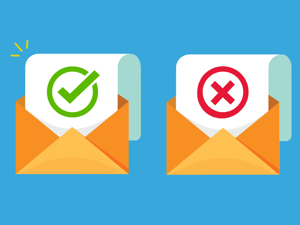 There's a temptation to just go quiet and wait for things to blow over before you start sending emails again, but this is not the right approach. As we covered recently in this blog, people do actually want communication in times like this and creating a sense of community with your network is really important.
Sure, you might not get the results you're used to from the emails you're sending, but that doesn't mean you shouldn't send them at all. Instead, you should be adapting your goal posts to suit the current situation.
'Success' at this stage might be simply getting a reply and opening a discussion as opposed to getting you towards any KPIs. It might even just be avoiding any unsubscribes! Slow down, accept that things aren't as they usually are right now and rethink your email goals to reflect this.
DO be empathetic and sensitive
You might be sick of getting emails that begin "Hope you're keeping well and staying safe" or "Hope you're adapting to remote working". But how would you feel if you got an email that started with, "Hope you're doing great and having a excellent week!'?
The worst thing you can do at a time like this is to pretend that nothing is going on and that it's all just business as usual. It's a sensitive time and you have no idea what may be going on in your recipients' lives right now - you need to respect that.
DON'T send to all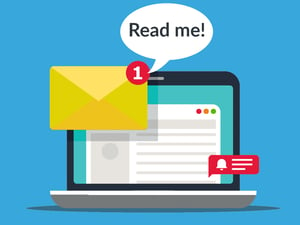 In times like these, generalised bulk email sends simply won't fly, so if you have any plans to send the same email out to your entire database at once, change your plans.
This is a time for meaningful, deeper conversations with your audience – personalisation has never been more important than it is now.
If you're running an email campaign, you need to laser-target your email segmentation so you can be more personalised with your message and speak directly to them. If you're contacting seven different personas in the same campaign, send seven different emails that speak clearly to them. The more your audience feels you know them and their challenges, the better your email results will be.
DO keep it clear, concise and scannable
Your contacts will be getting a lot of emails right now, so you'll need subject lines that stand out if you're going to convince anyone to open them.
And how you lay out your emails is important too. We all have a lot on our minds right now and no one has the concentration span for big blocks of text. Use one-sentence paragraphs to make your emails scannable and bold any specific phrases that you think clearly address challenges or sum up why you're reaching out.
Keep it concise, and your recipients will thank you for it.
DO send genuinely useful and valuable content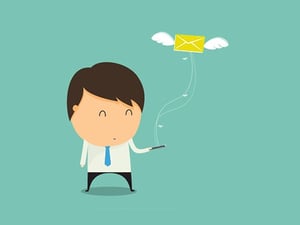 Sending fluffy emails that don't really have any value are never a good idea, but in times like this, they can be pretty damaging.
Regardless of who your audience and what their current challenges are, they will be looking for value, guidance and support right now. Are you going to be the recruiter to gives them that?
Think carefully about the different challenges that candidates, clients, and the whole recruitment community will be faced with right now and how you can offer support or solutions. Focus your communication around that and it will work in your favour.
Which takes me to my next point…
DON'T focus on yourself – focus on them
Any emails you send right now should not be focussed on how you're going to get what you want, they should be about what your recipient wants (and needs).
If it seems like you're going in with any sort of hard sell - or worse, exploiting the situation – this will upset your contacts, break down relationships you've been building and lead to unsubscribes.
So before you hit 'send' ask yourself – who is the star of this email? If the answer is yourself, it needs a rethink.
A well-targeted email campaign that helps your audience with their current challenges will be really powerful right now. Download the eBook below to learn how to get started with recruitment email campaigns.
Katie Paterson
Katie once headed up the Firefish blog and marketing team. She now works as a freelance copywriter and continues to contribute to our award-winning blog.
Subscribe to our blog and receive top content to help you reach, engage and recruit more effectively!