We all know that recruiters have a bad reputation. Candidates often complain, feeling as though they're treated like commodities, and clients often argue that recruiters don't take the time to listen to what they need from a new hire. But do recruiters get a fair shake?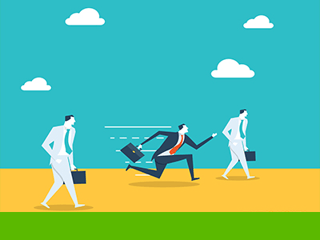 Way back in 2013, we put together a blog titled 'Why Do People Hate Recruitment Agencies?' To date, we've had more comments on this article than on any other we've written. And these aren't brief comments – these are long; many of them rants about bad experiences with recruiters.
It's clearly a touchy subject for many of our readers, and they're not alone. A quick Google search of 'recruitment bad reputation' returns articles with titles like:
How Can the Industry Repair its Damaged Reputation?
Why Do People Hate Recruitment Agencies? (Our own, well visited post)
Are Recruiters Really Bad People?
8 Dodgy Recruitment Practices that all Candidates Should Be Aware Of
Even the Google related search results add nothing good to the long list of negativity surrounding the recruitment profession. 'Why are recruitment agencies so bad?' 'List of bad recruitment agencies' 'Why do recruitment agencies lie?' 'Complain about recruitment agency'
Is This Bad Reputation Deserved?
Clearly, recruitment struggles with a poor reputation, but is it deserved? When it comes to hard working folks, recruiters really know how to put in the hours, and there are some exceptional professionals out there who take their role as a trusted advisor to their clients and candidates seriously.
So, we've put together a whitepaper detailing the hallmarks of the most outstanding recruiters. It's time for these professionals to get a fair shake and it's time to shine a light on the excellent work they do.
Andy Mckendry
Andy Mckendry is a copywriter with an MA in Professional Writing. In the early mornings he is known to gravitate towards the nearest coffee pot.
Subscribe to our blog and receive top content to help you reach, engage and recruit more effectively!