For recruiters, there are plenty of great online sourcing tools to use. We've compiled a list of our favourites to help you streamline and get the most from your sourcing efforts. We've started by listing some top tools for sourcing candidates before listing some tools you can use to communicate with candidates, too. Happy hunting!
1. Hunter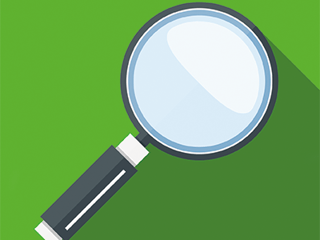 Hunter is an excellent addition to any recruiter's online sourcing toolkit. It lets you find email addresses instantly, from any website and it works particularly well on LinkedIn.
For recruiters, this makes sourcing candidate details a breeze and you can even build lists of the candidates you've sourced in LinkedIn search pages.
2. Hiretual
Hiretual is a great tool for sourcing, especially for junior recruiters. It provides you with an AI sourcing assistant that works behind the scenes 24/7 on whatever sourcing tasks you assign it.
An especially cool thing about Hiretual is its Boolean building tools. You can use Hiretual to create Boolean strings around specific jobs or even based on a candidate's details making it much simpler to not only source, but match candidates to jobs, too.
3. StalkFace
StalkFace is a great recruitment tool as it lets you search a candidate's Facebook URL bringing up information on what they do on Facebook including: what photos they've liked, what groups they've joined, and what stories they've commented on.
This app lets you develop a good understanding of who a candidate is, and although you can already search Facebook for this information, StalkFace compiles it all into one easy to review list.
4. Improver
Improver is a browser extension that finds candidate email addresses and phone numbers from social networks. If the candidate doesn't have contact information freely available, you can add their profile to a 'waiting list' and Improver will notify you if the contact details become available.
One of it's best features is the AI Assistant that works within LinkedIn to screen candidate profiles and match them to your open jobs. Automating sourcing process and freeing up time for you.
5. WhatsApp
We've written about WhatsApp recruitment before and there are plenty of good reasons to use the social networking tool in recruitment. But for communicating with candidates and prospects it's especially useful.
You can easily reach candidates in any country around the world for free. Plus, it's a private way to connect with candidates and they'll view the message on their smartphone making it simpler for you to reach out to them – even during working hours.
Read: 5 Simple Reasons Why WhatsApp is Great for Recruiters
6. Shapr
Lastly, a slightly off the wall tool – Shapr. Shapr helps recruiters build relationships with candidates. Built around an algorithm that plugs into your LinkedIn account, the app enables you to easily reach nearby candidates.
All you need to do is fill in your bio (age, name, location etc.), and then just like another famous networking app, swipe right to accept, or left to reject a potential connection. If you'd like to know more about how Shapr could work for you in recruitment, read Eugenie's story. She made four job offers and signed one new client in just three weeks using Shapr.
So, those are 7 of the best online recruitment tools for sourcing. Each one provides specific benefits, and each one shows that sourcing has come a long way from cold calling candidates in their lunch break. Use some (or all) of the apps listed, streamline your sourcing efforts, and you'll find it much easier to find, engage, and place candidates.
If you want more tips and tricks to help you source the very best candidates, download our Ultimate Guide to Sourcing Top Talent below:
Andy Mckendry
Andy Mckendry is a copywriter with an MA in Professional Writing. In the early mornings he is known to gravitate towards the nearest coffee pot.
Subscribe to our blog and receive top content to help you reach, engage and recruit more effectively!