Sometimes getting your candidate through to offer stage seems like the difficult part. You've trawled through CV databases, exhausted your LinkedIn account and finally managed to get a candidate through to interview stage successfully – hoorah! Then you get cocky, the hard part is done and it's just a signed contract between you, a happy client and a healthy fee. So what happens when your star candidate calls to tell you they won't be accepting the offer?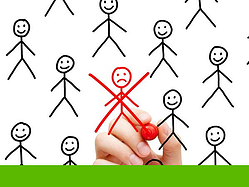 It's normal for you to feel frustrated. It feels as though all your hard work has been for nothing and you're most likely shocked and annoyed that your superstar candidate has let you down. Try and limit time spent frustrated – it will not achieve anything and is likely to exacerbate the situation. Look at this from your candidate's point of view; it's not only your client who is looking for the 'right' candidate, your candidate is looking for the 'right' role too. Stop yourself from assigning blame; it's not the candidate's fault that this role did not fit their expectations or needs, it's not your client's fault that they didn't convince them that it was, nor is it your fault. These things happen.
Look at what you can do in the short term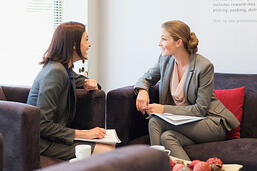 Firstly speak to your candidate honestly; why didn't they think this role was right for them? This may actually help you save the offer – a misunderstanding on a certain aspect of the role can be clarified and perhaps the candidate will rethink. Don't rest on this going your way though, and make it your priority to use this as a learning exercise; note down any prompts that could improve your process in the future. Your candidate decides it's not the right role for them as they require flexible working to pick up their child from school, and your client can't offer such regularly flexible hours? Maybe you could add a question around that into your usual prescreen interview. You should try to make your process watertight and this is a brilliant situation to improve it for future candidates.
After speaking to your candidate you need to break the news to your client. They will undeniably be disappointed but don't take this personally. You've found them a candidate they made an offer to – you hit the nail on the head recruitment-wise! If handled correctly, this can actually result in an improved relationship with your client; be honest with them.
And what about in the long term?
Longer term, it's time to get searching again! Now you know what you're looking for; you know the type of background and personality that your client needs to join their team. A second look at a role may be tricky but going through interview and offer stages can take weeks, the market will have changed in that time and there will be new candidates out there for you to connect with.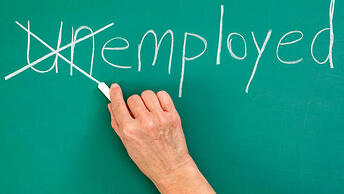 What about your candidate? Again, look at this positively – you know exactly what your candidate wants from a role, whether it's flexible working, 9-day fortnights or private medical insurance. Firstly, speak to your candidate about other options, this way you can work on getting together a list of companies that you can spec their details into. You know they interview well, you know what types of team they can fit in with, and you will have worked out how best to work with them. If anything, this situation can actually make it easier to place your candidate.
Getting an offer and a rejection is a frustration, but it's by no means a disaster. Use the situation to your advantage and you can still reap the rewards further down the line. Have you ever had a candidate reject an offer? Leave a comment below and share how you dealt with it!
Photo Credits: Image 1, Image 2 and Image 3
Heidi Gardner
Heidi is PhD student at the University of Aberdeen. Her research focuses on the issues surrounding the recruitment of patients into clinical trials.
Subscribe to our blog and receive top content to help you reach, engage and recruit more effectively!