We all know that sales and marketing are increasingly symbiotic. The internet, digital marketing, and inbound approaches to sales, have all contributed to the growth of both the hybrid 'smarketer' and the transactional CMO. Many recruitment agencies are embracing this change, and they're reaping considerable rewards.
But knowing that sales and marketing have changed, and understanding what to do about it are two different things. In this eBook, we'll look at why sales has changed and how marketing has evolved. We'll consider plenty of stats and we'll look at what you can do differently to remain competitive.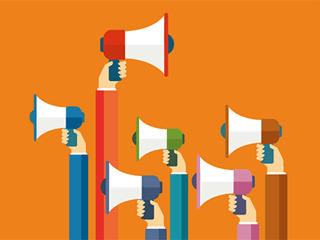 In the past, investing in marketing was something only a large corporate would do and never something a recruitment agency needed. This was mostly because SMEs didn't have the necessary budget and it was hard to measure marketing results. However, with plenty of software options available online, marketing results have become easier to measure and this has drastically reduced the cost of rolling out specific marketing campaigns. SMEs can now compete with big name brands thanks to the democratising effect of new marketing tools and software.
As recruiters, we've all grown up with the knowledge that if you're great at sales, you are likely to be a great recruiter too. Now, in today's market, things have changed and you need to be a good marketer to be a great recruiter. The responsibilities of sales have shrunk and marketing's importance has increased.
Download our brand new eBook below and find out why you need to become a recruiter and a marketer.
Andy Mckendry
Andy Mckendry is a copywriter with an MA in Professional Writing. In the early mornings he is known to gravitate towards the nearest coffee pot.
Subscribe to our blog and receive top content to help you reach, engage and recruit more effectively!