Selling your recruitment services in a candidate-driven market works quite differently to how you'd approach it when the market is job-driven.
With more roles on the table than there are top candidates to fill them, agency recruiting is no longer about reactively filling positions as they come onto the job market, but about proactively seeking out quality talent and using them to guide your recruitment sales strategy.
So, how do we go about canvassing for new business in a candidate-driven market?
Go in selling your star candidate
The scarce commodity in a candidate-led market is (you guessed it) the candidate!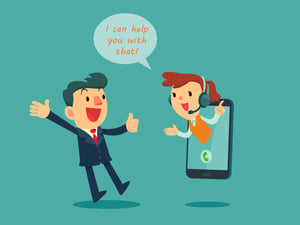 Therefore, your best chance at opening up a conversation with a prospect is to dive straight in there and pique their interest by pitching your best and most relevant candidate. Relevance is what's really important here, as you need to show them you've done your homework and are predicting a perfect-match candidate based on the information you have about the company.
So in other words, don't send them a London-based candidate if their HQ is in Manchester! That will just make it look like you're spraying and praying and don't know what you're doing.
…or let the candidate sell themselves
You could even let the candidate sell themselves by sending the client a short video of your star candidate answering three insightful interview questions that reveal a lot about their experience and relevance.
This puts your money where your mouth is and demonstrates just how confident you are in your candidate – which is exactly what sells in a candidate-driven market.
Leverage and upsell your database
Imagine you had a solid reserve of highly qualified candidates within your niche at all skill levels, and the only thing you had to do when a job opportunity came along was to simply pick the best of the bunch?
Building up dynamic talent pools is the most effective method of proactive recruiting – and your secret weapon to doing recruitment sales in a candidate-led market.
As the demand for talent now exceeds current supply, it's important to get creative and think of ways you can upsell the strengths of your database.
So for example, if your client is looking for a mid-level developer and you have a solid bunch of excellent entry-level grads on your database, see if you can convince the hiring manager to see the value in taking on different skill levels at this point. Surely having one or two great graduates on your team is always going to be better than having no one for 6-12 months?
Impress them with your knowledge of the market
Demonstrating that you have thorough knowledge and understanding of the market is a great way to pull in interest and promote trust in your abilities to fill even the most challenging of roles. You want to be showing clients that you know everything there is to know about your recruitment niche so they can see you're the safest hands to put their hiring challenges in.
T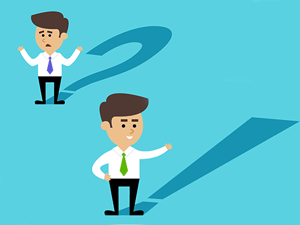 o make sure you come across as a true expert each time you reach out to a client or prospect, research everything there is to know about the market for the role/ industry (for example salaries for that level and location, scarcity of talent, etc.) and pick up the phone armed with these insights to blow them away.
Essentially, you want them to come off the phone thinking they can't solve their pain points without your expertise!
Pitch for retained business
We all know it's harder to find the right people in a candidate-driven market, and this means you'll need to work harder to solve your clients' hiring challenges. And whilst this is can be a daunting prospect, one major bonus is that this is the perfect situation to pitch a retainer as the best option.
Essentially, you need to be able to go out there with full disclosure of your client's brand to pull in the best candidates, and the only way to do this is if your client works in full transparent partnership with you. You need to be able to sell the company culture and brand reputation to give a clear visualisation of the job in order to pull in interest from the best available talent.
You'll also need a quick turn-around during the offer to secure the candidate in this kind of fast-paced market, and this won't be achievable if the client is working with multiple other agencies at the same time. Retainers are almost always the best option for recruiting in a candidate-lead market, so it's just a matter of convincing prospects and clients that this is the case!
We've created an eBook that aims to help you with just that. Click to download below!
Joanne Causer
Joanne is a Senior Growth Specialist at Firefish. She loves bringing on board new recruiters who are looking to recruit smarter.
Subscribe to our blog and receive top content to help you reach, engage and recruit more effectively!