Working from home, or 'remote working' as it's more commonly referred, sounds like a pretty good deal on the surface. No stressful, long commute; no need to 'suit up' for a day at the office and you can catch up on Netflix on your lunch break from the comfort of your own sofa. But let's take a step back for a second and think - would remote working really work for you as a recruiter?
Remote Working in the News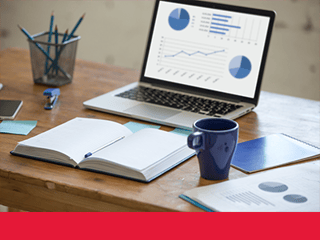 In 2014, Forbes found that the top industries offering remote work opportunities were healthcare, IT, education, charity and sales and marketing. However, several large companies have come under criticism for their strict rules on where employees work with Yahoo!, in particular, attracting lots of media interest when new (at the time) President and CEO Marissa Mayer announced employees were no longer authorised to work from home. Her telecommuting ban led to lots of criticism as working mothers took offence and employees said they no longer felt trusted. Others, however, stood behind Mayer and praised the move accusing Yahoo! remote workers of 'milking the system'; slacking off, being unavailable to colleagues and spending work hours on non-Yahoo! projects.

Of course, there are two sides to every story so with the help of Firefish CEO, Wendy McDougall I've had a look at the pros and cons of remote working in the recruitment industry. Wendy has run her own recruitment business previously and has been in the industry for years so can see the benefits and drawbacks of consultants working from home.
The Possibilities and Good Bits…
With a cloud based system, there is no reason remote working can't work as colleagues can remain connected wherever they are. As the system updates throughout the day managers can track employee progress, pull reports and actually see work being done. Recruiting isn't a 9-5 job and being able to manage your working day and having the ability to contact candidates when they're available (evenings, lunch time…) massively helps with resourcing. Remote working allows consultants to channel the hours where it's effective to work; setting aside particular parts of the day for certain tasks and prioritising the workload more effectively.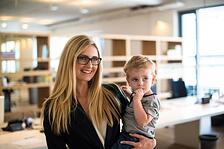 Many agency owners know a lot of good talent is lost when consultants reduce their hours or take time off for lifestyle choices like family or childcare. With increased availability of paternity leave for fathers, employers need to respect the right to a family life and often the best way to have the best of both worlds is to allow working from home.
Remote working doesn't need to mean never being in the office, but allowing the flexibility for poor weather or when employees have other things on can help them massively. Indeed, Stanford University found that remote workers were 13% more productive than their office based counterparts, "taking fewer sick days and enjoying a quieter working environment than commuting colleagues". Richard Branson is also a big supporter of remote working- as seen here - which reiterates the thoughts of our own CEO.
When it comes to interviews, recruiters will be forced to work smarter and cut down on the people they don't necessarily need to meet. Skype interviews are great for the initial first impression but you can use the office or a coffee shop to devote, perhaps, a day of your week to interview your star candidates face to face and invest in them with your time.
The Not-So-Good…
Working from home will only suit certain people, as for some personalities there will always be a risk of decreased productivity away from the office.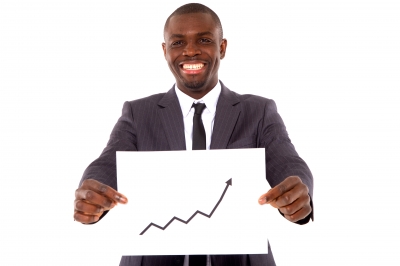 Although technology keeps track of candidates and the cloud helps you remain connected, working from home means consultants miss out on the buzz of a colleague finding a great new candidate to the market. Without the office acting as a physical hub for knowledge sharing, nobody would be blamed for feeling a bit out of the loop. Humans naturally value interactions and it's beneficial to feed off one another's energy and successes particularly in an industry which is all about people.
Also, paranoia can creep in with remote workers worrying that their managers will doubt the validity and volume of their contribution to the business from home. And directors and owners will have the inevitable doubt that their staff might view working from home as time off or spend work hours doing other things. It's a leap of faith for both as consultants will want to check in with managers to remain visible and might unintentionally become a bit 'high maintenance'.
What is your experience of home working in recruitment? Let us know in the comments below!
Photo Credit: Image 1, Image 2, Image 3 and Image 4

Designed by Freepik