Did you know that Facebook has plenty of recruitment groups for you to join? From networking opportunities, to insightful discussions on recruitment trends, there's certainly something here for everyone. To help you find the best groups for you to join, we've compiled a list of 7 of the best Facebook groups for recruiters. Let's see what those are…
1. Recruiters Online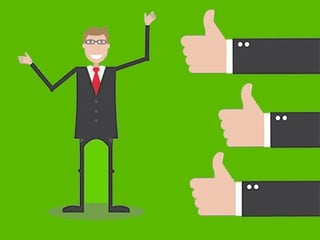 Boasting 12,283 members, Recruiters Online is the group for 'hard ball discussion… about recruiting.' The rules are simple. No job ads and no job hunters and absolutely no promotion of your own agency. Members must be involved in recruiting, sourcing, interviewing, or recruitment marketing or work for a company that does this stuff. Head on over and join the group for:
Recruitment anecdotes
Recruitment discussion
Tips on sourcing and recruitment
Lively debates
Recruiters Online does have some offshoot groups for Recruiter Job Ads and for 'Recruiting Stuff' ie promo of your software or company.
2. TEAM (The Employment Agency Movement)
The Employment Agency Movement is a small but focused group with 82 members. Run by TEAM, this Facebook community is based around knowledge sharing. So, expect lots of blogs alongside some insightful conversations and questions about recruitment tools and recruitment practices. There's also lots of information about upcoming TEAM events. This is a great group for networking with other recruiters on Facebook.
3. #FightSpam
With 421 members and created by Allison A Kruse, Head of Social Media and Employer Branding at KForce, #fightspam is a great place to vent. The purpose of this group is to share and discuss terrible spam emails and LinkedIn spam messages.
This is a great group for recruiters, sourcers, recruitment marketers and employer branding pros. It's a bit of fun, it's somewhere to commiserate about the worst outreach approaches in the recruitment industry, and it provides plenty of opportunities to discuss ways to improve communication with candidates and clients.
4. Recruitment Evolution
Recruitment Evolution, created and managed by Jacob Sten Madsen, has 1443 members. For recruiters, this Facebook group provides plenty of insights into the best tools and solutions for the world of recruitment. If you're looking for new ideas, alongside new ways to improve the recruitment industry, then this is the group for you. Expect lots of great posts around hot topics in recruitment like Facebook Pixel, AI, and automation.
5. #trumunity
Created by Bill Boorman, #trumunity is a great place for sharing information on recruitment with its 687 members. For the most part, this is a group for people who attend #tru events (the recruiting unconference). These events take place all over the world so this Facebook group is a great place for gleaning insights about what challenges recruiters face outside of the UK. Join the #trumunity group and participate in discussions on current affairs and recruitment based news. There are a few housekeeping rules, including:
1) No spam
2) No ads
3) Be nice to each other
4) Don't steal the hashtag
5) No name tags
6. The Secret Sourcing Group
With a name like The Secret Sourcing Group, it's likely that plenty of recruiters reading this will want to find out more. Run by Ryan Leary (RecruitingBlogs), Noel Cocca (RecruitingBlogs) and Matt Charney, this is an excellent group for recruiters and sourcers to network, share resources, and learn together.
The best way to use this group is as a place to ask questions and to get advice within a community of professionals who want to help others, and learn collaboratively. Expect a fun and lively discussion on a variety of recruitment topics.
7. Sales Growth Strategies for Leaders
Created and managed by Alex Moyle, Sales Growth Strategies for Leaders is a group to help members improve sales and business development activities. Members of this group share tips, tricks, and best practices to help each other win and retain new business. Expect lots of new ideas, great videos and articles on recruitment, and lots of insights into approaches that can maximise your current BD strategies.
There are a few rules to keep in mind when interacting within this group:
Be supportive and constructive
No job or candidate promotion
No recruiting or headhunting
No revealing commercially sensitive info
No driving traffic to your website or latest business venture
Ask questions, answer questions
So, those are our top 7 recruitment groups on Facebook. Each one provides a great opportunity for learning new things, and each one shows you why recruiters can find a home on the world's largest social networking site.
Christine Stark
Christine is a Digital Marketer with experience managing communications across a variety of sectors. She loves caffeine, cosy jumpers and cocktails.
Subscribe to our blog and receive top content to help you reach, engage and recruit more effectively!