Picture the scenario: you've put a lot of time and effort into sourcing a great candidate only for them to come in second place at the interview stage.
It can feel like they're no longer a viable placement and you've got to start your candidate search from scratch. But this isn't the way to think about it! There are plenty of ways to capitalise on rejected candidates or better still, place them.
Here's how to maximise the opportunity and find your rejected candidate a new role...
Turn the negative into a positive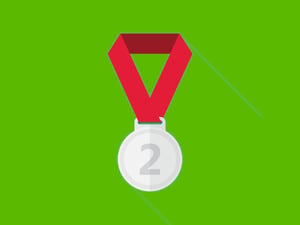 It might sound cliché, but I believe everything happens for a reason: If your candidate didn't land the placement this time, it wasn't meant to be.
While you might agree, your candidate will need a little convincing. Getting rejected is a real confidence killer, so before you try to hurry your candidate into a new role, it's important to show them support and empathise with the situation.
Despite this, good things are on the horizon so to keep up momentum, it's crucial not to let them dwell on the rejection for too long – after all, their future role is waiting for them!
Reassure your candidate that you're confident you can find a great-fitting role for them and that their key skills and strengths are highly sought-after right now. The more optimistic you are, the more confidence your candidate will have in you.
If you have a handful of suitable roles ready to run by them, great! If not, use industry insights that demonstrate how tangible quickly finding a new role for them is right now.
Work from the feedback and coach them to success
No matter how good a candidate seems on paper or how much interview prep you do, it's sometimes not enough to get them into the role. But the good news is, with every rejection comes an opportunity for growth.
Think of the interview feedback as the 'data' behind their interview that gives clarity on what worked and what didn't. Use this intel to strategize your next steps and together you can laser-focus on any areas that need improving.
It could be that your candidate's nerves got the better of them, or they didn't talk up their achievements enough. Whatever it is, pay attention to the feedback work from there so this time around you candidate is totally bulletproof in the interview.
Match them to your existing clients
By this point in the candidate's journey, you've learnt a lot about them – use this to your advantage to really sell them to your existing clients. Every good CRM makes the task of candidate-client matching super simple. From within your CRM you can easily match your candidate's preferences with the hiring preferences of your existing clients. Once you've struck gold and found some ideal matches take time to consider exactly how you'll sell the candidate to them.

Avoid the spray and pray technique, instead focus on quality over quantity and reach out to clients you know would be excited by this candidate. It's also a good idea to look back at any previous comms between you and the client so you know exactly which angle to take.

For example, knowing one client favours new hires that are a good culture fit gives you a good place to start. Not only will this show you've remembered their client's preferences but also that you've carefully considered the candidate's suitability ahead of time.
Pitch them to companies who aren't hiring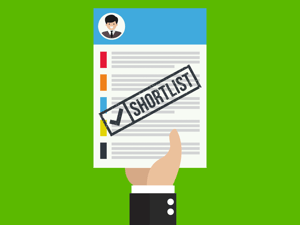 To keep your candidate on the hook you can't afford to sit around waiting for a perfect-match role to come along.
If you do, you risk losing them to a competitor, so it's crucial to proactively look for companies that would be a great match for this candidate – even those that aren't hiring.
If there's one good thing to come from the candidate-shortage, it's that companies are less likely to let top talent slip through the net right now. With the right approach, you can convince them to be open to a conversation about your candidate.
Before reaching out, laser-focus in and research the company. Knowing exactly why this candidate would be a good fit for them is key to tailoring your pitch.
Remember: the goal isn't to tell them everything about the candidate, it's to pique their interest and initiate a conversation. Hyper-personalising your outreach will help build trust and credibility needed to get your candidate noticed.
Share your candidate's story
This one is a little more unconventional – but if you want to place your candidate quickly, you need to think outside the box!
In late 2021, a man made the news after standing in a London tube station with a placard detailing his skills and work experience. By the end of the day, he'd been hired! As an ex-recruiter this news story has stuck with me as it shows just how far a little ingenuity goes.
So how can you tell your candidate's story and get them noticed? With their permission, condense their skills, background and strengths into everything from designed social posts, or even sandwich them into your email signature – anywhere you know this A+ candidate will get noticed. Consider this a 'candidate marketing campaign' and remember, the more creative, the better. Good luck!
Beth Williams
Awesome Aussie Beth is an experienced recruiter and Growth Executive here at Firefish. She has a huge love of the industry and a real passion for helping recruiters to change the way they recruit.
Subscribe to our blog and receive top content to help you reach, engage and recruit more effectively!