Telling a candidate that they have been unsuccessful is never going to be the best part of the job, but the good news is that with the right spin, it no longer has to be the worst. By handling rejections in the right way, you can help candidates to improve and keep them applying for future roles with you – it's a win win! Here are my top tips on how to go about rejecting a candidate.
1. Send a rejection letter/email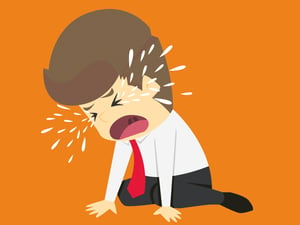 Letter or email – it's entirely your choice. There are arguments for both, but in any industry that's as fast paced as recruitment is today an email would always be my first choice. More important is the content. A generic impersonalised rejection email is better than what some of your competitors are doing but, let's face it, still isn't going to win you any fans.
By all means have a kindly worded template which sensitively addresses the fact that they have been unsuccessful, but raise the bar by personalising it.
What job didn't they get? Why didn't they get it? Sensitive feedback is guaranteed to be appreciated, and any advice you can give your candidate on how to improve is potentially creating a great future placement for you.
2. Pick up the phone
So you've given your candidate the rejection information from a particular job in your email. But what about the rest? Your candidate will undoubtedly be feeling a bit gutted that they've been unsuccessful, so a call from you with a few kind words and a reassurance that you still have their back will do wonders.
If you think you are likely to have any vacancies coming up which they might be interested in or well suited to then let them know! And make it clear that you'll be keeping an eye out for them and won't forget them.
3. Refrain from lengthy discussions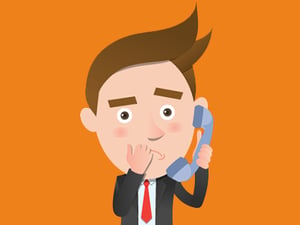 Whether via email or phone, don't be drawn into unnecessary or irrelevant discussions. Rejected candidates are likely to be curious about the person who has been successful, but any knowledge on this will rarely be beneficial to them.
Keep the focus on them and how they can become the perfect candidate in their own way, not in someone else's. Also, beware of argumentative candidates.
Make it clear that the feedback which you have received comes from the employer and is not criticism. And, that arguing points X,Y & Z aren't true won't change the fact that they've been unsuccessful on this occasion. The vast majority of candidates really appreciate feedback but there's always one!
4. Stay in touch
Don't just say it, actually do it! You'll kick yourself if you don't make the time to and a few weeks later when the perfect role comes in they've went elsewhere. It's sod's law, so don't let it happen! Keep them in the loop with as little as an occasional email, a follow on Twitter or as a connection on LinkedIn and you're bound to be rewarded.
So in other words: communicate, communicate, communicate! Everyone has been on the other side of a job search once, and there's nothing more depressing than the mysterious "black hole" application phenomenon. You know – where you fill out the application, send your CV etc and may as well have put it straight into a shredder for all the response you get? Any response (successful, unsuccessful) is a thousand times better than no response at all. Trust me, anticipation turns to annoyance turns to a bad word of mouth pretty darn fast if you ignore or don't respond to a candidate. So, seeing as how rejecting candidates is something which all recruiters have to do just about every day, you will do well to make the absolute best of it.
Giving your candidates great interview prep is one of the best ways to turn interviews into placements - and reject fewer candidates. Download the eBook below to learn the how to prep your candidates for success...