As a TEAM service provider, I'm often asked to judge their annual recruitment website competition. Over the years, it's been great to see more and more recruitment websites out there who are nailing it.
But as the bar is raised higher and higher each year, I know that it can be a struggle for a lot of agencies to keep up. Have you tried running your web address through our recruitment website grader to see how you score?
I wanted to share some quick pointers on what I always look for from a top recruitment website so you can start thinking about how to make yours into an award-winner.
1. An awesome homepage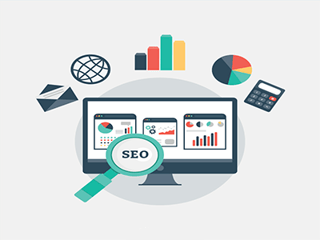 Never underestimate the power of an awesome home page! Not only is it your primary landing page, it's where the majority of your visitors will go looking for a quick overview of your agency and what you do.
This page should visually make a striking first impression and tell people what you do and what you recruit for within a matter of seconds.
It's amazing how often agencies will remember to tell people about their approach and values, but forget to mention what they actually recruit!
It's the solid answers that prospects, clients and candidates will be looking for first and foremost (e.g. finance, marketing), so don't leave it out!
2. Easy navigation
How easy is it for visitors to click around your website and find what they're looking for?
A clearly labelled menu which directs you to the right place is essential for visitors to engage with your site. If they can't find what they're looking for or see something which entices them to click then they won't stay for very long!
For more info on what deters candidates from your website, check out "Don't Make Me Think" by Steve Krug.
3. An easy-to-find jobs page!
Is it clear where visitors should go to find your jobs on your site? Do your jobs have a URL which can be easily found by search engines? And when they get there, is it easy to apply?
There's nothing worse than an email application with no light shed on who's going to see it or an application that forces a separate registration first. Finding good candidates is tough enough, so don't put them off with too many clicks! Keep things simple by enabling data collection straight from the apply button.
4. Contact information
Making sure that anyone who wants to get in touch can do so easily is another crucial factor I look for in a recruitment website.
Aside from the necessary legal requirements you need to display (name and trading names, company registration number and registered office address) a contact number, email address and social links should all be listed on your site.
5. Valuable content
Getting people to pay your site a visit is great, but what you really want is for people to stick around and explore a bit. Blogging, testimonials, affiliations, videos, partners and news pages are great for sparking interest and getting people talking about and sharing stuff from your site.
For more information on all the best bits of the best recruitment websites on the market, download the free eBook below!
Credit: Image by Idea go via freedigitalphotos.net
Wendy McDougall
Wendy McDougall is Chief Fish of Firefish Software. In her spare time, you'll find her playing squash or feeding her inner geek with the latest technology!
Subscribe to our blog and receive top content to help you reach, engage and recruit more effectively!