Ever taken the time to prepare and thoroughly screen a candidate in for a particular role only to be told that another agency who hadn't even spoke to the candidate is getting the fee because they speculatively sent the CV first?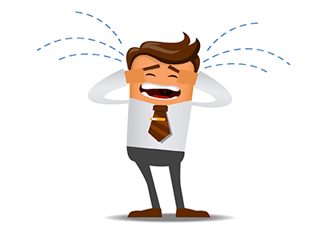 Well if you have you'll know just how frustrating the situation can be. And it looks like you're not the only one because there's been a heated debate around the topic on LinkedIn for quite some time (Unfortunately you'll need to join the group to view it). From the discussion you can see there are quite a few steps you can put into your recruitment process to ensure that it's the agency which has done the hard work that gets rewarded.
Record everything through a good Applicant Tracking System (ATS)
Through the use of an applicant tracking system (ATS) the entire process will be automated which means that should the situation arise you have all the emails and documentation to back your corner. The software has a number of benefits will record everything which as well as being good for recruitment compliance also allows you to provide concrete evidence to your client of any candidate communication in those instances it's required.
Through their own personal login candidates will be able to view their history of past applications and/or where their details have been sent, which as well as keeping them happy also ensures your recruiters continue to update the system records.
If the situation does arise:
Often misunderstood but the simple fact is, clients don't have to choose which agency to deal with on a 'first come, first served' basis. If two different agencies send a CV with terms attached the client can actually decide who they want to go with regardless of who sent them first.
Get an email from the candidate confirming when you called them and that they have never spoke to the other agency so the client understands you are the one representing them. Basically just make sure the candidate is 100% behind you.
If you are in the right and have the backing of the candidate there's no harm in putting them and the client in contact. This demonstrates the trust the candidate has in you and allows the client to hear directly from them that they are happy for you to represent them.
But as everyone in the LinkedIn discussion agrees, it's important that whatever happens make sure the candidate doesn't lose out. Remember what goes around comes around and how you deal with this situation will affect both the client/candidate relationship moving forward and how your business and the recruitment industry as a whole is perceived.
For companies in the UK the REC website has more information on the subject. For those of you further afield contact your local recruitment trade body as they will be able to help you deal with situations such as these.
Does this situation sound familiar? Have you ever lost a fee to a recruiter who never spoke to the candidate?
Designed by Freepik
Wendy McDougall
Wendy McDougall is Chief Fish of Firefish Software. In her spare time, you'll find her playing squash or feeding her inner geek with the latest technology!
Subscribe to our blog and receive top content to help you reach, engage and recruit more effectively!