As the job market continues to develop into a candidate-led one, recruiters and companies alike have had to up their game when identifying the best talent, and the best ways to attract them. A lot of emphasis is rightfully being placed on graduates, who come out of university with much of the knowledge necessary, but smart recruiters will take the time to consider non-traditional sources as well, such as those candidates who qualify themselves for a role whilst on the job.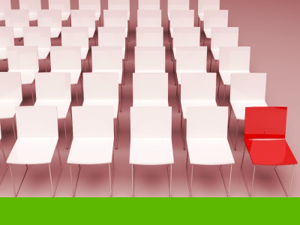 On-the-job qualified candidates are candidates who have reached a level of knowledge through work experience that make them suitable for a role. Whilst business owners are not unaware of these workers, plenty are still overlooked by employers because their best abilities are not immediately obvious. In this sense, they are perfect prospects for recruiters to show their talents, and deliver a candidate that nobody else could find.
Client not convinced? We've put together a list of the different reasons why they should consider candidates with practical experience as much as traditionally qualified candidates.
On-the-job qualified workers have additional talents
While working in other roles, On-the-job candidates pick up a wealth of talents which may not be immediately obvious, but can be highlighted by a perceptive recruiter
Depending on their previous roles, those with practical qualifications earned at work are often able to bridge the gap between departments/teams better because they see and understand the job from several angles
These workers have often been working in their sector for a while, and the added knowledge that comes from this means they can offer great insights from day one of their employment.
Hiring candidates with practical experience often also provides business owners with very loyal employees. If the client takes the time to really nurture and develop these workers within their company, they will not only work hard for them, but also encourage their peers with practical experience to consider their company as well.
Candidates with practical experience work hard
With the current emphasis on hiring graduates, candidates who developed their skills at work are eager for a chance to prove themselves, and will likely pull out all the stops. While graduates can sometimes feel entitled to their job, because they've gone through the steps, on the job qualified candidates know from experience that just having the skills doesn't mean they deserve the job. With that in mind you can sell them to your candidate as someone who will pull out all the stops to prove their worth, and who appreciates the opportunity.
Everyone's hiring the same candidates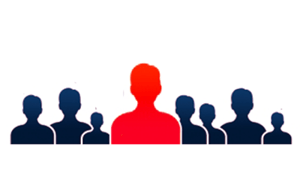 Clients are looking for a way to gain an edge on their competition, and on-the-job candidates can be your wild cards that get you to the front of the pack. If you approach them with the same prospects as your competitor, there's nothing that makes you stand out. Come to them with a pool of candidates that have been been missed by your competitors on the other hand, and they're going to give you and your services some serious consideration.
Having said all of that, the key thing to remember is that candidates who qualified on the job aren't outright better than other candidates. However, they are just as good, and sometimes they're the best fit for a role by miles. This could be because of some piece of experience they picked up while working their way up, or it could simply be a personality thing. What's important is that you as a recruiter identify their talents, and bring those diamonds in the rough to your client for consideration. Too many recruiters limit their candidate pool unnecessarily by restricting themselves to conventionally qualified candidates only. Spend some time identifying quality candidates with practical experience, and you're sure to stand out from your competition.
Alex Blott
Alex is a freelance marketer and podcast host working in Glasgow.
Subscribe to our blog and receive top content to help you reach, engage and recruit more effectively!