With video being a massive growth area for marketers (YouTube and Facebook Live are the top marketing channels for 2017), it's high time that we agency recruiters thought about how we could use the medium too. We've all come across video interviews, we've thought about using video to promote a client's employer brand, and we've been told we need to use video on social media. But do the benefits outweigh the investment required?
Video Interviewing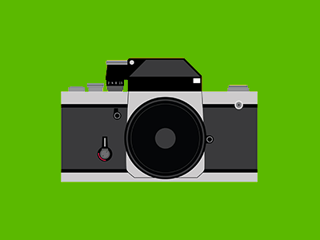 Like many recruiters, video is always something I have struggled with in the context of low volume agency recruitment. I think it's largely because the term video and recruitment has been so linked to 'video interview'. Don't get me wrong, on paper the idea of using video to speed up the assessment process, or to share interview information with your clients sounds great. But, in reality, having a set number of questions and a time for a candidate to respond whilst being interviewed I felt was more limiting than enhancing.
For me, the best interviewers are the ones able to react to a candidate's responses, probe further into the candidate's background, and identify hidden skills that would benefit your clients which is often a lot harder to do when the candidate is sitting behind a camera.
Video to Attract Candidates
There is no doubt that using video to promote your client's opportunities makes perfect sense. However, let's look at the practicalities of this. Putting together a good promotional video is not cheap or quick to do and there are a lot of moving parts to consider. You need to have your client's marketing team on board and bought in, and you'll need to have your client secured on a retained basis so you can go public with who you are recruiting for. However, if you can get all of these things working together then this could give your agency an effective USP against your competitors.
Video to Build Trust
This can work in several ways. For example, you could use video to show your candidates the human side of your agency, perhaps sharing videos of day to day goings on in your office or (tasteful) images of a staff night out. This is softer stuff, and it can go a long way to building your agency's brand and its reputation with candidates and clients.
Video is a great way to show all the little things you do behind the scenes to continually find great candidates. A one minute video each week with your CEO or your top recruiters would allow the world to get to know you and your agency, trust you, and buy in to your brand months before they even start to work with you.
Video for Meetings
Going out of the office costs the business money, and statistics show that using video can save your agency up to 67% on travel costs. That's a compelling reason to incorporate video into your recruitment process alone. But video can also be an excellent tool for hosting meetings too. Instead of picking up a phone, it's easy to click a button and see one another face-to-face. With video, the number of meetings that you can cram into your day can literally double and the number of coffees that you have to buy, halved.
As with every growing tech area there are loads of recommended video conferencing tools to pick from. PC Magazine have put together a round up of some of the best. Have a look via this link.
So, although video isn't a silver bullet, used in the right way it can be a huge benefit in terms of attracting talent, promoting your recruiters value, whilst saving your agency money. So, are you already on the video bandwagon or are you still on the fence? Let us know in the comments.
Wendy McDougall
Wendy McDougall is Chief Fish of Firefish Software. In her spare time, you'll find her playing squash or feeding her inner geek with the latest technology!
Subscribe to our blog and receive top content to help you reach, engage and recruit more effectively!