Recruitment agency branding is a whole lot more than just a name, a logo and a half-decent tagline. Your agency's reputation relies on it – which is why it's crazy that so many recruiters still don't give it the time and thought it deserves.
Let's take a minute to consider what recruitment agencies can be doing to stand out from the crowd to candidates, clients and future employees to become the agency everyone loves this Valentine's Day!
Prove you know (and love!) your audience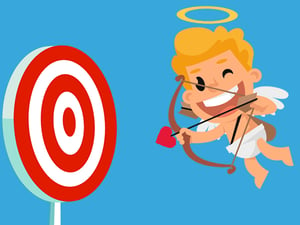 A sure-fire way to get in the good books with your audience is to send them valuable content that addresses their needs and pain points directly. But as a recruitment agency's marketing database is a bit more complex than most (consisting of candidates, clients and prospects combined), distributing the right content to the right people is a delicate process that has the potential to backfire if it's not done properly.
If you're not segmenting your audience based on recruitment marketing personas so you're only sending contacts content that's relevant to them, you'll upset your target market, turn them off your agency and have a whole load of unsubscribes to deal with. You already know how it feels to have your heart broken in this industry, so do your best to show your network some love by personalising content just for them.
Take some time to give your blog and social channels a once-over too. Does everything you post have a clear, defined audience in mind? Are you taking advantage of audience segmentation when promoting social media posts? Make sure you're putting your best foot forward by distributing content that's tailored to your key audience's needs.
Communicate Your Culture
There are a lot of recruitment agencies out there at the moment (around 40,000 in the UK alone!) so why should a candidate, client or potential new recruitment team member choose you over the rest?
Make your agency stand out by communicating your culture loud and clear. Agencies that have a unique company culture, clearly defined values and (most importantly) can demonstrate that they actually live by those values will always come across more positively to the people who matter.
So take a look at your culture: Do you have a corporate social responsibility initiative? Pizza Fridays? Are your recruiters encouraged to bring their four-legged friends to the office? Find what makes your agency different, and shout it from the rooftops – if you can demonstrate that you care about your staff, and that your agency is more than just a name amongst 40,000 others, then prospects and candidates will soon develop a crush on you!
Be Human
This one might sound fairly straight forward, but for a busy recruitment agency, staying as human as possible as a brand can actually be a bit of a challenge!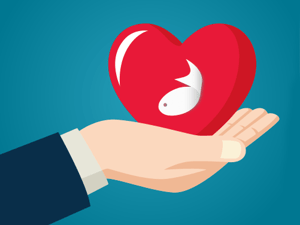 In an industry where workload is so heavy that automation and chat bots have become the norm, it's crucial that we use the time this AI frees up to focus on building relationships and showing brand personality. And the more personality you show, the more appealing you'll be to candidates.
So whilst scheduling your social posts is always a good idea when you have a recruiter-sized workload to deal with, make sure you're also making time to respond to your audience, interact with them across your channels and give them the attention they deserve. Great relationships are always a two-way street!
And if video isn't yet part of your recruitment marketing strategy, it should be! Whether it's video testimonials of how much your previous clients loved you, or just snippets showing off your recruiters having fun in the office, videos are the most effective way to humanise your brand and make people want to reach out.
So first thing's first! Download our recruitment marketing persona toolkit below to help you better understand who your audience are as a recruitment agency and what their needs are. Once you begin showing your audience you really care about their pain points, they'll feel the love and with a bit of luck, they'll love you right back.
Christine Stark
Christine is a Digital Marketer with experience managing communications across a variety of sectors. She loves caffeine, cosy jumpers and cocktails.
Subscribe to our blog and receive top content to help you reach, engage and recruit more effectively!