In a candidate-short market, you need to do everything you can to make sure your job ads stand out from the hundreds of job ads out there.
So how do you create job ads that will grab a candidate's attention? Here's how to go about it…
Be transparent with your title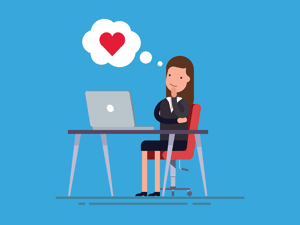 If you don't instantly hit candidates with the 'what', the 'where' and the 'why it's worth applying' (salary + benefits!) how can you expect your ads to catch their eye? Always include the role, location and salary in the job title so they know exactly what they're clicking.
A generic title like 'Web Developer, Competitive Salary' looks like every ad out there and gives candidates very little information to go off. But, an optimised title like 'Junior Java Developer, EH1 Edinburgh, £26,000 + WFH + benefits ' covers all bases and increases the chances a candidate will click through to find out more.
If you have the flexibility to tailor the role title to a specific niche or play on industry buzz – go for it! For example, advertising your role as 'Social Media / Brand Influencer' will stand out over any 'Social Media Executive' listings your competitors are posting. But remember, it still needs to sum up what the role is truly about.
Lead with WIIFM (what's in it for me)
Your first three sentences need to hook the candidate in, or you'll risk losing their interest. Sell the company through the lens of what's in it for them rather than what experience or skills they need to qualify for the role.
Non-monetary perks, such as flexible working hours and WFH options, matter just as much as a high salary. Bringing them into your job ads early will impress potential candidates and make them want to read on.
Keep it short and clear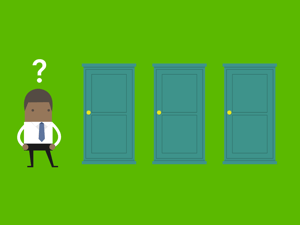 Did you know candidates are 9% more likely to apply for a role if the ad contains less than 300 words long?
Keep the copy short so that it's easily scannable – avoid lengthy paragraphs and instead use bullet points to list the role responsibilities and experience required.
It's safe to assume that the candidate will know the context of the role, so avoid fluffy language or industry jargon – this is a waste of words and could alienate less-experienced (but perfectly qualified) candidates. Keep the candidate in focus and write an ad that resonates with the individual and promotes the WIIFM factor.
Speak directly to the candidate
You're not tempted by adverts that refer to you as 'the customer' and candidates are no different.
Use 'you' instead of 'the candidate' to create job ads that speak directly to the talent you want to attract. Here's an example:
You're going to love this job if…
You have a genuine interest in websites and user journeys
You love technology, and are fascinated by how software works
You're naturally inquisitive and get a kick out of solving complex problems.
A small change like this can have a huge impact on whether candidates engage with your ads or not.
Think outside of the box
It's all about doing things outside of the box to make sure your job ads really stand out against the rest. Better still, you want to create ads that are so compelling they stand out to passive candidates who aren't even looking for a new job!
Including a video in a job ad increases application rates by 34% so use them to your advantage. Adding in a company culture video or images of the office space is an effective way to give the candidate a sense of how the company works, who they are and what they can expect from working there.
And let's not ignore the fact that your ads will be more visually appealing than other text-based ads!
Writing job ads in a candidate-short market needs a different approach. But with some creativity and planning, you'll be able to write ads that attract even the most in-demand candidates.
We've removed some of the hard work by creating some job ad templates for hard-to-fill roles. You can download them below.
Becki Crossley
Becki is the Senior Content Marketer here at Firefish! She heads up our award-winning recruitment blog.
Subscribe to our blog and receive top content to help you reach, engage and recruit more effectively!