Becoming a 360 marketer is the goal to strive for in our current recruitment climate. This pandemic has left the job market volatile, and your team are counting on you to be able to adjust your strategy quickly in response.
Expanding your marketing skill set so you can own your strategy end-to-end will make you indispensable to your employer and it's awesome for your self-development too.
And who wants to be doing the same old tasks day in, day out anyway?
So what areas are best to focus on to become the 360-recruitment marketer everyone wants to work with?
1. Copywriting skills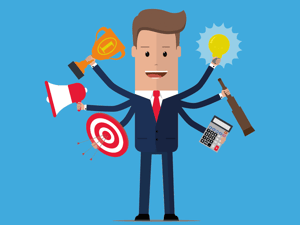 You don't need to be a poet to write marketing copy that gets clicks. To engage your audience in your emails, social messages and job ads, the key is to focus on writing clearly and concisely.
To keep it simple, try writing at a 12-year old's reading level. For example, ditch high-register words like 'however' and 'therefore' and switch them for 'but' and 'so'. This will make your writing more readable and gives it a more conversational tone.
And keep your content simple so that anyone who reads it will be able to understand and engage with what you're saying.
2. Basic SEO PPC skills
Running PPC ads and optimising for SEO can be intimidating if you've never done it before, but there are so many guides online that make it plain sailing – even if you're a novice.
Most business owners won't want to go near things like SEO and PPC themselves, so if you can ensure all job ads are appearing in search engine results for the business, you'll get serious kudos.
To get started with PPC, use your marketing personas to decide where you want your ads to run (for example, on Google or social sites like Facebook).
The good thing is that PPC platforms are very responsive and will tell you if you're doing something wrong. Once you've got your first ad up and running, you can go back and make improvements to it based on the results. That way, you're always getting the best bang for your PPC buck!
Similarly, getting a basic SEO strategy is more straight forward than you might think. Download this beginner's guide to SEO for recruitment marketers to learn everything you need to know.
3. Design & video skills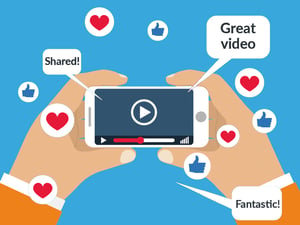 You don't need to be a trained graphic designer or video editor to produce eye-catching design and video content these days. There are loads of free design tools that are aimed at non-designers to help you create images that brands would normally splash out on by outsourcing to agencies.
There's also a lot of easy-to-use video editing software that's perfect for anyone new to making videos. Platforms like Animoto are designed to be as intuitive as possible and have lots of free features too.
Audiences love eye-catching images and videos, so learning this stuff will certainly pay off!
Read: A guide to the best free recruitment marketing tools.
4. Internal communication skills
To be a successful marketing all-rounder, you need to be able to work closely with recruiters – and this is sort of inter-communication is a skill in itself.
Recruiters and marketers are notoriously bad at working together, but these guys are the gateway to your market: you need their help to get results.
To get help from recruiters, you need to keep your communication simple and easy to follow. For example, if you want recruiters to share a piece of content on their social network, give them clear, short instructions like a bullet pointed list.
Busy recruiters are notoriously bad for reading emails properly, so giving them clear guidance like this means they won't miss anything and they'll follow your instructions without any hiccups.
5. Analytical skills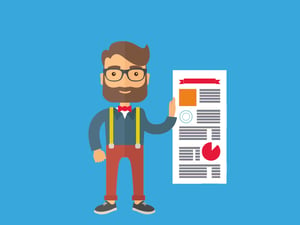 Knowing how to learn from your results is one of the most important skills to succeed as a 360 recruitment marketer. For each activity you take on, you need clear targets to work towards.
Measure the marketing metrics that track tangible results; the ones that will actually help your recruiters make more placements (e.g. job ad conversion rates). This will give you a much clearer picture of the impact your work is having on the business, instead of focusing on vanity metrics like blog views and the number of social media followers you have.
There's almost no point in doing any marketing if you don't reflect on what worked well and what didn't. This is how you learn what you need to do to make your marketing even more effective over time.
To get the best results from your 360 skillset, you need an strong recruitment marketing plan in place. Download the eBook below for guidance – plus a free monthly marketing plan template.
Amy McLaughlin
As Senior Digital Marketer at Firefish, Amy keeps our Firefish customers up to date with the latest news from the Aquarium.
Subscribe to our blog and receive top content to help you reach, engage and recruit more effectively!