As all recruiters know, once you fill a client's current requirements and that client doesn't have any other jobs on, it becomes difficult to keep the relationship going. You have a need for them but they don't really have a need for you. In the time between jobs you might even lose them as a client as well.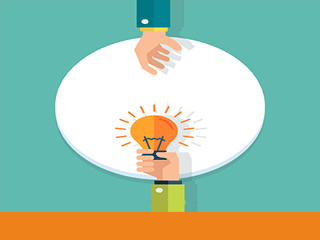 Now, there's plenty of evidence that correlates persistence with success in recruitment. After spending years in sales and studying top performing B2B sales people, I know this from personal experience. Those that give up easily fail. It's pretty simple and recruitment is no different. But you can't take the "never quit" mantra literally. There's a fine line between persistence and stalking. Pestering someone with more than a couple of requests is pretty annoying and likely only going to make a prospect want to "buy" from your competitor.
But in recruitment how do you stay front of mind with your clients, even when they don't have jobs on? As we rapidly approach December, where all of our clients are in "party mode" and not thinking about the day job, it's really important that we build lasting relationships so that when they do have jobs on, they call you first!
This blog will explore how to maintain value with clients between jobs and we'll cover:
Why you need to be a consultant
How to add consistent value
Why listening is key
Become their Solicitor and Accountant All Rolled Into One
OK, so you're thinking I've lost my mind but stay with me for a second. These are both professions that truly operate in a consultative manner. Your accountant and solicitor always have what they feel is your best interests at heart. That's what they get paid for. Consulting and advising you, using their expertise. Recruitment should be no different.
You should become your clients' recruiting confidant. If they are thinking about growing a team, or moving in a different direction, you should be having high level conversations about the impact of those decisions. Once you have proved that you can add true value in these sorts of conversations, it takes you one step closer to becoming invaluable to them, and their go to recruitment professional.
Keep Adding Value By Listening to What you Clients Want and Improving What you do for Them
This could be gathering feedback on a previous placement, or it could mean proactively introducing them to a new idea. If you're not sure what this could be, look outside your industry for inspiration. Too often recruiters focus on what other recruiters are doing. Great ideas taken from another sector like digital marketing could make you even more valuable to your client.
Remember, the advice and services you offer clients don't always have to be things you can provide for them. It might be something that someone else can help them with. If you make the right intro, you're constantly adding to your credibility and making yourself useful. To do this though you truly need to be a consultant and understand all the business challenges not just what they need in terms of recruitment. The benefit that has to you is you become a trusted advisor and not just "another" recruiter.
Share Excellent Content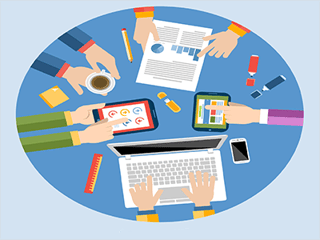 The very best recruiters go out of their way to provide more value by going beyond your scope of service. Send a market report you've found, or an article that you know your client will get value from. It doesn't always have to be business related. If you've got to know your client well enough, it could be content that ties into a personal interest of theirs. Your efforts will be greatly appreciated and your client will feel he or she is getting more value from you.
The idea of always be closing is dead. Always be listening is where it's at! That's how you get to know your client and the type of content that will matter to them. It adds to your reputation, it cements your relationship with the client, and it shows that you understand them, their challenges, and their interests too.
Don't be a Salesperson
People like to buy but hate to be sold too. So a better approach would be to find ways to make yourself valuable to a client making the sale itself a by product of your relationship with them. Create conditions that make a client want to engage with you even when they don't have jobs on. Research your clients, tailor your approach, offer advice, share non-obvious insights, have conversations, engage them on social media, and skip the cheesy, insincere, and obvious sales tricks - they don't work anyway!
Building a relationship with a client means building your reputation. It leads to referrals, a better understanding of the client and their needs, and a better return on your efforts too. It's a win-win for everyone. So make yourself the expert, not just another recruiter and build relationships with clients that bridge the gap between jobs and last long into the future.
To help you improve your productivity and find more time for your clients, we have put together a free whitepaper. Click on the image below to download.
Cameron McLennan
Cameron McLennan works within recruitment technology industry. Outside of work, he loves spending time with his family and playing golf.
Subscribe to our blog and receive top content to help you reach, engage and recruit more effectively!