Becoming influential in the recruitment industry is difficult. Fortunately, I've got some tips and advice from my own experience that could help.
The word 'influence' is defined as...
"the capacity to have an effect on the character, development, or behaviour of someone or something…"
Successful recruiters already do this well. But if you're new to the industry or going it alone how do you build your reputation?
Go Super Niche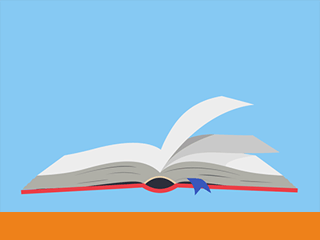 These days, it seems like everyone wants to be an authority in their profession. Social media provides everyone with a pulpit and it's increasingly difficult to be heard in all the noise.
The trick is to specialise. For example, if you work in sales recruitment, could you narrow down your USP to something more specific like software sales recruitment?
Associating your name with something niche makes it easier to be remembered. In fact, nowadays, if you don't specialise in a particular niche in recruitment, you'll struggle to be heard at all if you're not already an established brand.
Become an Author
The word "authority" comes from "author". Become known as an author of content within your niche and create valuable content.
Content lends you credibility, building your brand in the process, and you can use it to show off your expert industry knowledge. It turns you into a resource for a relevant audience ensuring that people come back to you and your brand, time and time again.
Sourcing valuable content is important too. So identify key influencers and authority figures that are relevant to your niche and share their content. The goal is to be seen as someone who knows their stuff.
You don't have to be a writer to be a content author. As recruiters are skilled talkers anyway, why not record a video blog (vlog) and use that instead?
Our Crowdcast channel has been an awesome platform for me, as I've been able to use this to explore ideas I have about the recruitment industry with relevant influencers, build the Firefish brand and improve my own personal branding too.
Be Social on Social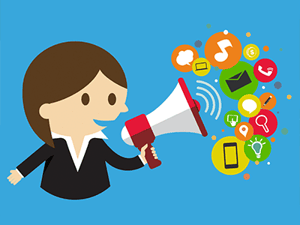 Online engagement is integral to building influence and social media is a good place to start. Your goal is to ask questions and participate in discussions that you can add value to. For example, if a client comments on a discussion on LinkedIn and you're knowledgeable in that area, get involved. Don't try to sell anything though, instead listen, and add relevant and useful insights.
Remember the old sales cliché, 'Always be selling?' Well, it needs to be updated. Now recruiters need to be friendly, useful, and 'Always be giving'.
I was really surprised when I started out at Firefish by how often industry influencers engaged with me when I asked them a question or got involved in a discussion. The impact that had on me was profound. I felt as though I could turn to those people and ask them questions (some of whom I had never met) and I felt comfortable doing so. Imagine what impact this could have on you as a recruiter if your candidates and clients felt like this about you?
Get connections and followers
A lot has been written and said about influencers needing to have a massive network across all of their channels to be "influential". If anyone tells you that you don't have enough followers to be influential, don't be disheartened. Quality is a lot more important than quantity. If you're doing things right, your audience will build up naturally and organically as your reputation grows.
Attend Events
Online interactions don't come close to the quality of face-to-face engagement. Recruiters excel in a personal and conversational environment and even in the digital era it's important not to discount networking events.
When you're attending industry events and they're looking for speakers - get involved and put your name forward. If large conferences seem too intimidating, consider starting at your local business breakfast meet-up, or something similarly low-key.
If you can't find a local event that's relevant to your niche, why not start one? Or perhaps consider founding your own virtual one online.
Read: How to get the best return on industry events as a recruiter
As we already know, building influence can be tricky and it usually takes time. Hopefully the advice I've given will help make the process easier for you. If you have any ideas of your own on how to build influence in the recruitment industry, I'd love to hear them in the comments section below.
And remember, as Sean Wes put it:
"You will never influence the world by trying to be like it."