Running an innovative recruitment business means not only keeping your finger on the pulse of the recruitment market, but the business world more broadly too.
The more knowledge you're able to transfer to your business, the further ahead you'll be of the recruitment curve.
But when you're busy running a business, finding enough hours in the day to keep up with all the insights that hit your inbox on a daily basis isn't easy.
This is why business video content has soared in popularity in recent years. There are some brilliant video channels out there that will tell you everything you need to know about your market and beyond – in the background while you go about your daily business!
Subscribe to these eight video channels and you'll never miss a beat.
1. Entrepreneur Online
Watch this channel if… you're a recruitment agency owner trying to grow your business.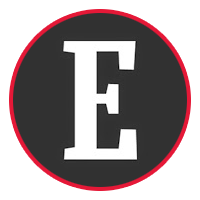 Entrepreneur magazine has recently expanded into doing video content – and it's really worth a watch!
This channel is packed with advice and case studies from massive names like Marc Rudolf (CEO of Netflix). If you want to know the secrets of growing a successful company from some of the biggest names in business – this is a must-watch.
Entrepreneur Online also has some just-for-fun content that's perfect when you're taking some well-deserved downtime.
Click here to watch and subscribe >>
2. GU Live Lunch
Watch this channel if… you're an agency owner or manager without a marketing team.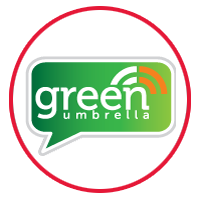 Keeping up with the latest marketing trends isn't easy when you're a busy running a recruitment agency. But knowing which channels will help grow your business and how to use them is important for every business owner.
If you're running a small agency and want to build an online brand that can compete with agency giants – it's definitely worth your while subscribing to this channel.
Christina Robinson and the rest of the Green Umbrella team cover everything from using social media to creating an authentic brand.
Click here to watch and subscribe >>
On Wednesday 17th of March, Christina will also be a guest on the Firefish Crowdcast. She'll be discussing how you can make your recruitment marketing cut through the noise and stand out – click here to sign up.
3. Recruiter Zone
Watch this channel if… you're running your own recruitment agency.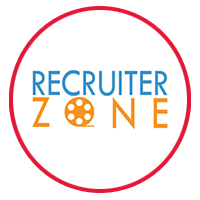 The hosts of the Recruiter Zone Crowdcast are Louise Triance, Managing Director of UK Recruiter and Stephen O'Donnell, who runs the NORA Awards and RECex.
Their Crowdcast is the place to tap into the UK recruitment community. This is where Agency leaders come to find out the latest innovations with the industry – especially when it comes to tech.
The Recruiter Zone hosts the Rec Tech Showdown, where they interview different recruitment tech providers, making it one of the best places to find the right recruitment tech for your agency.
Click here to watch and subscribe >>
4. Recruitment Mentors
Watch this channel if… you're managing recruitment teams.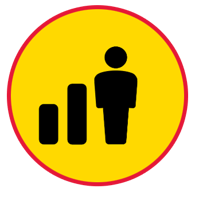 Mentoring your recruiters to become top billers is easier said than done – but this is the entire focus of the Recruitment Mentors video channel.
Host Hishem Azzouz digs into what makes a top biller: Uncovering their habits, what do they do differently and how they stay at the top of their game.
If you're managing a team, Recruitment Mentors is a platform that will help you unlock what you need to do to push your recruiters above their competitors in today's market. Up your own training skills or just recommend it to your team as a channel they can use for their own self-development.
Click here to watch and subscribe >>
5. The Covid-19 Webinar
Watch this channel if… you're running your own recruitment agency or managing recruitment teams.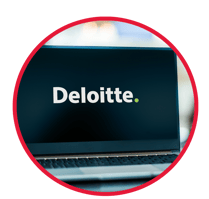 Covid-19 has shaken up the economy and changed the recruitment industry forever. To guide your business through this rapidly changing market, you need to know what's happening right now and what economists are predicting is on the way.
This twice-monthly Covid-19 Webinar from accountancy giant Deloitte gives you the insights you need to stay on top of the market.
Every week, the webinar features a changing panel of experts who discuss how the economy will impact businesses and specific industry sectors that's easily transferable to recruitment agencies.
Click here to watch and subscribe >>
6. TED Talks
Watch this channel if… you're running your own recruitment agency or managing recruitment teams.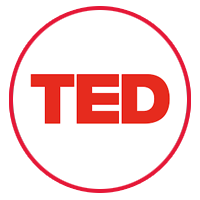 TED Talks are known for inviting the most recognised and respected experts onto the TED stage to present on their specialist niche subjects.
The TED Talks back catalogue is huge and your time is precious, so to save you sifting through them all, we've curated the best TED talks for recruiters to start you off.
If you'd like to have a scroll through their channel, we'd recommend starting with the 'Leadership' topic. There you can find talks on everything from 'How reverse mentorship can create better leaders' to 'How video game skills can get you ahead in life'. This diverse range of content is guaranteed to give you new insights into leaderships and how to run your agency.
7. PE With Joe
Watch this channel if… you're the child of a busy recruitment leader.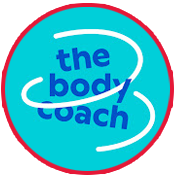 If you're a parent, you'll know that keeping your children entertained during lockdown is a monumental task. Which is why Joe Wicks' PE with Joe channel made it onto our list!
While you're running your businesses from spare room, let Joe keep your kids entertained in the living room with his kid-friendly workout channel, PE with Joe.
It's the perfect channel to keep your kids busy – and you sane – while you keep your business going through lockdown.
Click here to watch and subscribe >>
8. The Firefish Crowdcast
Watch this channel if… you're running your own recruitment agency or managing recruitment teams.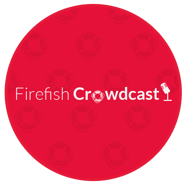 Every two weeks, our Chief Fish Wendy invites an expert onto the Firefish Crowdcast to discuss the big things happening in today's recruitment market and offer up tangible advice from those in the know.
You can watch the Crowdcasts in real time and ask the guests questions to get the information that matters to your agency.
The current season, Joining the Recruitment Dots, is focused on helping agencies grow post-pandemic. Tune in live or catch up on past episodes to learn how you can build your agency after Covid-19.
Click here to watch and subscribe >>
Knowing how to stand out in today's busy recruitment market can be tough. If you want to differentiate your agency from your competition, download the eBook below to learn everything you need to know.
Sophie Cunningham
Sophie is a Content Marketer here at Firefish! After working as a 360 Recruiter she found her perfect niche here at Firefish writing about recruitment.
Subscribe to our blog and receive top content to help you reach, engage and recruit more effectively!