Did you know YouTube is the second biggest internet search engine after Google? Very few recruitment agencies use YouTube at all, never mind using it to its full capabilities, so there's a massive opportunity there for those willing to take the plunge!
But how do you know if it's really going to be worth your time? We've rounded up five ways you can be using YouTube right now that will pay dividends in your marketing strategy.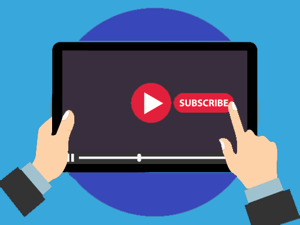 YouTube is a video-sharing platform used by billions of people worldwide to find and share original video content. It's used for all kinds of purposes – from 'vlogging', to posting educational content, to sharing videos of your pet dancing.
But at its core, YouTube is about making information easily accessible to everyone – so you can see how this could benefit your recruitment agency!
If you need some convincing as to why your agency should be investing in a YouTube channel, here's some stats that may surprise you:
1 billion people visit YouTube every single month
YouTube is the 2nd largest search engine after Google
Around 500 million hours of YouTube content is consumed daily
Views on branded video content have gone up 99% since June 2017!
With these stats in mind, you can be certain that your existing and target clients and candidates are already using YouTube. So, how you can you use this to your advantage?
5 ways recruitment agencies should be using YouTube
1. To tell people why you exist
One of YouTube's best features is the autoplay video at the top of every channel. And yes, I know what you're thinking, everyone hates autoplay! But while it can be really annoying when random videos autoplay in your newsfeed, it's a bit of a different story when users hit your YouTube channel as they're clearly already curious about what you do.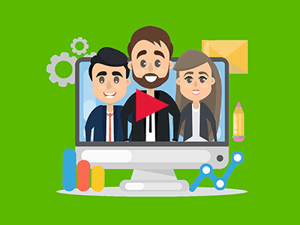 At the top of your YouTube channel, you can publish a promotional video (also known as an 'explainer video') set to autoplay when someone lands on your page. This is your agency's chance to really shout about why you exist, what problems you're solving and what you potentially have to offer your market. Videos like this can really help you stand out from the competition!
Take a look at the explainer vid on Hays' YouTube channel as an example of how recruitment agencies can approach this – it's been viewed more than 10,000 times!
2. To show clients you're ahead of the game
The future of recruitment is all about technology (as is the future of most things, really!) and clients will judge you on whether you're evolving ahead of the curve. Video is a great way to show that your agency is adapting in line with the industry's future, and candidates and clients will be convinced by an agency that can demonstrate it's futureproof.
Just make sure your videos are top quality (which is achievable even on the tightest budget!) as your YouTube channel will be contributing to your online brand too.
3. To broadcast company culture
You're probably quite used to telling your clients how valuable it is to promote company culture to pull in candidates, but what about recruitment agencies themselves? When your agency is trying to attract the best recruiters in the business onto your team, company culture videos are an excellent way to show off what you're all about.
Use your YouTube channel to post videos that highlight your branding, values and what recruiters can expect from being on your team. A strong company culture can help bring in new business too – just don't take any lessons from this these guys…
Hudson's company culture videos are a good example of how these videos can be good for bringing in new business and top billers.
4. To host video testimonials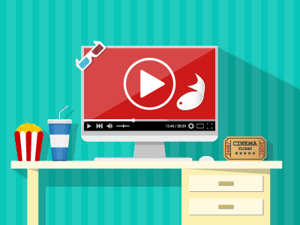 What better way to promote your agency than to get others to vouch for your expertise and professionalism in person? Video testimonials are particularly effective because, unlike written reviews, it's hard to fake them, and because they take time to make they carry a lot of positive weight too.
Testimonials work for attracting all three of the groups on your radar – employees, candidates and clients. Do you have a great relationship with an in-house team? Ask for a video testimonial! They're clear social proof that your agency not only talks the talk, but walk the walk too.
Whilst you might be hesitant to approach your clients for video testimonials, remember that if done right, these videos can help promote their business too – so you can sell it to them as a mutually beneficial arrangement.
5. To improve search visibility
In the same way you use your blog to identify pain points your target market face and provide solutions to rank higher in search engines, did you know you can do the exact same thing with your YouTube channel?
Some recruitment agencies have even taken it one step further by creating 'knowledge centres' for their target markets. These include videos of things like interview tips, market insights and thoughts on the latest recruitment trends. Information like this shows that you're a credible recruitment partner, which will help you pull in more business.
And if that's not enough, remember you can also repurpose video content by turning them into blog posts. By providing a link in your video description, this will pull traffic back to your blog, getting more eyes on your website and your brand!
Still looking for some video-making pointers? Download the eBook and you'll be a whizz in no time!
Christine Stark
Christine is a Digital Marketer with experience managing communications across a variety of sectors. She loves caffeine, cosy jumpers and cocktails.
Subscribe to our blog and receive top content to help you reach, engage and recruit more effectively!