It feels like there are fewer qualified applicants than ever before - and that's because there really are less candidates on the market now than there were a few years ago. Employment is at an all-time high, meaning there just aren't as many candidates looking for work.
With less candidates going around, your job ads need to be better than ever to attract top talent to apply to them, but luckily innovating your adverts doesn't need to be difficult.
Here are six things you can do to get more quality applications to your job ads…
1. Test your application journeys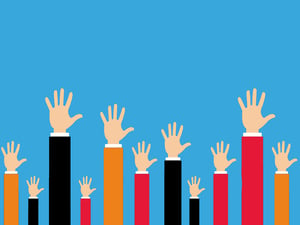 Have you ever applied to one of your own jobs to find out what it's like for your candidates? Applying to your own job will open your eyes to what candidates have to go through in order to apply for your job so you can identify blockers, issues or unnecessary requirements in the process.
If your application process has issues within it, candidates (especially highly-skilled candidates who will have a lot of options) will give up before they've complete it.
Applying to your own jobs is also a great way to see if the application process is too long or complicated. Which takes me to my next point…
2. Make the application short and concise
How long did it take you to apply to your own job? Did you feel like giving up at any point in the process? If you did, you can be certain top candidates will feel this too.
Studies have shown that reducing the length of a job ad's application process to five minutes or less can increase your job ad's conversion rate (candidates who view a job ad and then complete the application) by up to 365%!
The good news is, there are loads of ways you can reduce the length of your applications. For example, it's crazy how many application forms ask candidates for information that's guaranteed to be in their CV anyway.
Removing any unnecessary fields in your job application and making other fields optional rather than mandatory will make the process quicker and simpler for applicants – meaning more will complete it.
3. Give candidates the option of sending a video application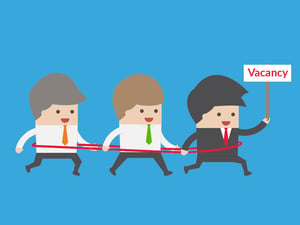 Video has already made its mark on the recruitment process, so why aren't we using it to make our job application more engaging for candidates too?
There are a lot of candidates out there who lack confidence in their writing skills and find it easier to express themselves verbally.
So give them the option to apply using video and this will increase the likelihood they will apply to your job.
Remember, it only takes one (potentially written-word-shy) candidate to fill a job!
4. Help your candidates to disqualify themselves
Unqualified candidates apply because they don't realise they're not a good fit for the job. Who would take the time to fill in an application if they knew they had no chance of getting an interview?
To help your candidates recognise whether they're qualified for your job, clearly define which skills are 'must-haves' and which are desirables and create a clear picture of what is expected of someone coming into this role.
A great way to approach this is to begin the body of your job ad with a challenge you're presenting. For example, if the challenge is to bring in a sales outreach professional who can increase lead conversion by 40% - say so! This allows applicants to self-qualify and will immediately sort the wheat from the chaff.
Read more: How to write a compelling job ad
5. Make sure the application process is mobile-optimised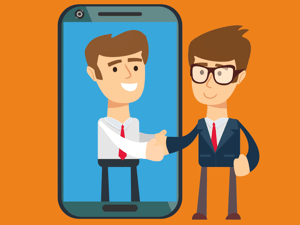 Nearly half of all web traffic now comes from mobile devices, yet there are loads of career sites, job boards and job pages out there that still aren't optimised for mobile.
In the same way that you would test your application journeys on desktop, apply to your jobs on a smartphone and tablet to test mobile journeys too.
If it's difficult or (in the case of any major issues) even impossible to apply using a mobile device, the stats suggest you could be losing up to half your potential applicants – so you need to do something about it.
6. Integrate with job boards
The journey for candidates applying through job boards can be arduous as often they'll need to fill out a job board registration form before they can even apply to your role. This additional form substantially lengthens the application process and can cause over half of these candidates to drop off before they finish.
The only way to get around this problem is to integrate your website jobs pages with job boards, so candidates only need to fill out one form to register with the job board and apply to your job simultaneously. Any good CRM should offer this for major job boards – check out how Firefish does it here.
How you write your job ad will significantly impact the quality of applications your job receives. Use these job advert templates to get more top candidates applying to your roles.
Sophie Cunningham
Sophie is a Content Marketer here at Firefish! After working as a 360 Recruiter she found her perfect niche here at Firefish writing about recruitment.
Subscribe to our blog and receive top content to help you reach, engage and recruit more effectively!