As an SME recruitment agency, you want to focus on what pays the bills, so it's unlikely that SEO is high on your priority list. But ensuring you appear in search engines is essential if you want to stay visible to candidates and remain competitive in the recruitment market.
You might think that trying to outrank larger recruitment agencies at SEO is an impossible task: They probably have a whole marketing team dedicated to improving SEO and the money to spend on it! But one of the best things about SEO is that you can still beat bigger companies in rankings – even if you can't outspend them.
Here are some tips on how you can outrank big recruitment agencies when you have no SEO budget:
Newsjack popular topics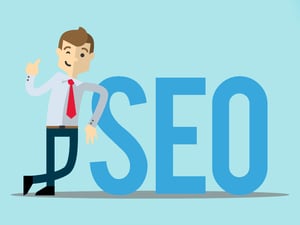 You'll notice a lot of media sites doing this: you take a subject that's trending and create content that adapts the topic to the purpose of your site (in our case, recruitment!).
For example, say a new season of The Apprentice has just started and everyone is talking about it. You create a blog or a quiz aimed at candidates called 'Could You Win The Apprentice?'. Not only will this content be super popular on social media, but you'll also start appearing in searches people are performing about the show.
Larger recruitment agencies won't be doing this because they have strict brand guidelines and their content production tends to be slower as it normally has to be signed off by management before it can be published. But as a smaller recruitment agency, you have the advantage of being able to react quickly, get your content out there and start ranking on popular topics before your competitors do. Nimbleness and creativity are key!
Use niche-specific keywords in your job ads
Trying to rank for recruitment-related keywords can seem like a pointless mission, since the goliaths of the recruitment industry will already have a PPC advertising budget, essentially paying out to dominate search results.
However, this is where recruiting for a niche comes in handy! There are so many perks to recruiting within a niche, but another lesser-known one is that it can provide you with lots of SEO opportunities. When you're writing marketing content or creating job ads, the more niche/specialised you are with your keywords, the easier it is to rank highly in search engine results with keywords that a bigger competitor hasn't thought of. Use a keyword opportunity researcher tool, such as Alexa or Moz, to help you.
Owning your niche in your location will also work to your advantage in the case of Google for Jobs because Google for Jobs prioritises search results on relevance rather than size/strength of a website. Which leads us to our next tip…
Get Google for Jobs optimised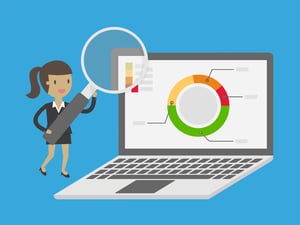 Google for Jobs is already shaking up the recruitment industry and is a perfect opportunity for small businesses to outrank competitors ten times their size on search engines.
With Google for Jobs you don't need a long-running SEO strategy for your jobs to appear at the top of the page in Google searches anymore. You just need to have your website prepped when publishing your job ads to ensure Google can easily 'read' and scrape your job pages so they appear in candidate searches. Check out our playbook on Google for Jobs for full guidance on how to take advantage of this great job-search tool.
Answer common questions that candidates search for
Think about how you yourself would go to search engines when you're looking for answers. You're likely to use questions like 'How much is X?' or 'Where's the best place to find Y?' and search engines will try to provide the most relevant answer to that question.
Including common questions and answers throughout your content can help you grab a share of the first page of search results (75% of people won't scroll past page one!) and rank quickly for SEO, beating your competitors big or small.
Make sure you keep your language clear and simple – over stylised and wordy language is never SEO friendly. The more concise and clear your language, the higher your chances will be that you'll rank in the top results. In the end, it's all about being as helpful as possible to search engine users.
If you're just starting with SEO or if you could do with some brushing up on your practice, download the eBook below:
Gabriela Ochoa
Gabriela is an Email Marketer but in her spare time you'll find her doing Bikram yoga, listening to records and drinking copious amounts of tea.
Subscribe to our blog and receive top content to help you reach, engage and recruit more effectively!