When it comes to hiring new talent, often we place too much emphasis on speed. This means mistakes are made resulting in increased costs for recruiters and their client's business.
A candidate is successful because they navigated the screening process effectively. But that doesn't always mean they'll be good at the job. With less than one-third of hires considered ideal, and one in four seen to be a complete mis-hire, there's great scope for your clients to make an expensive mistake.
So, how do we make sure the person who gets the job, is the right one? After all, your reputation as a recruiter is at stake. In this blog we'll look at the cost of attracting poor quality talent, covering:
The impact of a bad hire
Attracting relevant talent
Using your expert knowledge
Marketing the job
The Impact of a Bad Hire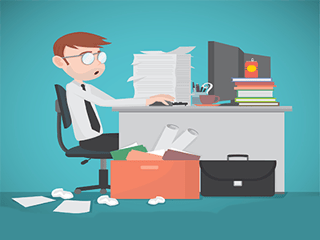 For a recruiter, placing an unsuitable candidate costs in terms of money, time, and effort. If you're working within a contingency model, then you'll only be paid once a candidate has completed their probationary period. If you get it wrong, not only will you have to start the search all over again, but your reputation will suffer too.
For the client, all of the effort onboarding a new employee is costly. So, they have to be a good fit for the role. A poor hire has a negative impact right across the business, affecting the culture and the morale of existing employees.
Regardless of the size of your client, there's no space for a bad hire. Every employee has to have a place, and every member of the team has to be a valuable contributor. If they're not, then the business is thrown out of balance and too much pressure is placed on the employees who are performing.
Attracting Relevant Talent
When it comes to attracting relevant, excellent talent, it's important to consider the reputation of the business you're representing. A poor quality brand will draw in poor quality applicants. There's no reason for talent to even consider the opportunity, even if a job description is enticing, because it adds little value to them and their career journey.
So, consider what the business offers carefully (more than just what the job description says). Is it competitive? Are employees engaged and happy? Are there good opportunities for progression? Those are the sorts of questions that talented applicants want answers for before even applying for a role.
The best way to put this is: think like the ideal person for the job. What do they want and does your client's business and brand provide those things? That means that some gatekeeping is needed. Evaluate their website, the copy and the images, the blog posts, the social media updates, and their online footprint. Is it harmonious? Compelling? Attractive?
Good quality talent is drawn to excellent branding – make sure your clients stand out for the right reasons. This is a great opportunity for you to promote your reputation as an expert recruiter within your clients niche by providing relevant and actionable advice.
Use Your Expert Knowledge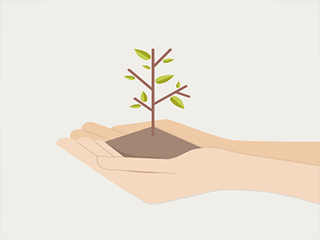 A good candidate will know what a good job opportunity looks like. So, when talking it over with your client, it's important to put together the very best job spec possible. It must be competitive, it must reflect the unique culture of the business, and it must be attractive to talented candidates.
If it doesn't tick each of those boxes, then the applications you receive won't be from the very best candidates. You get what you put out there and talented applicants know what they want from a job, and they know what a business should offer too.
A forward thinking business will offer more than the minimum in order to entice the best applicants possible. But they will also be honest, accurate, and transparent in what it actually looks like to work for them. Again, excellent recruiters provide valuable insights so that their clients are attracting the most relevant and outstanding of applicants.
So, the first step in attracting talent is defining the job spec as accurately as possible. As an experienced recruiter, you have a good idea of what the market is like, and what candidates are looking for within your sector. Make sure you're confident you can fill the job, and if you can't, don't take it on. You need to find a candidate that will see out the probationary period and add value for your client.
Marketing the Job
By evaluating what a client is offering in terms of the job specifics, alongside the culture of their business, a good recruiter will pick out the best information in order to market it out to the right people. This makes it easier to pitch the vacancy to candidates. Plus, it will make all of the marketing far more attractive to talented people as it's relevant and competitive.
It's important to get all of the marketing around a job right. Because if you don't, then you'll pull in the wrong people. This is obviously costly to your clients, but it also impacts negatively on you. Your reputation will suffer if you put forward a bad candidate, and you'll likely have to do a lot of the work again in order to rectify your unsuccessful recommendation.
Of course, it's not always easy to spot a bad hire, and usually the problem is a cultural one, rather than a skills based one. But if you find that a particular client, or a particular sector, is routinely pulling in bad applicants, then there's something going wrong in terms of advertising the vacancy.
Work on presenting the job in the best possible light and you'll draw in the best candidates. It's all about the marketing – so, get to the bottom of what your clients want, make sure its competitive to their hiring niche, and figure out the best way to package it all up. In doing so, you'll make it far easier for clients to find the very best fit for the role.
Andy Mckendry
Andy Mckendry is a copywriter with an MA in Professional Writing. In the early mornings he is known to gravitate towards the nearest coffee pot.
Subscribe to our blog and receive top content to help you reach, engage and recruit more effectively!