Welcome back, you lovely podcast patrons! This month, we are super excited to be sharing our podcast sofa with the fantastic Nicky Coffin for the third episode of our Predictive Recruitment Podcast.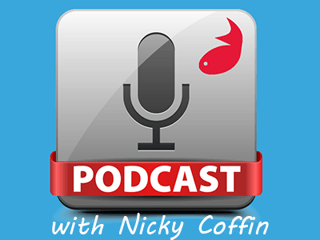 A surprise beats spoilers any day, but here's a quick lowdown of what Nicky discusses with Firefish CEO Wendy - just so you know what you're tuning in to:
The nature of growth and change in a successful recruitment career
Employee investment and the difference between coaching and training
The importance of having a support network as the business owner
How to push your agency forward
Tune in to hear Wendy and Nicky dig deeper, and get some top tips to take away and start using today. This podcast lasts for 30 minutes, a train ride listen if ever there was one!
Podcast Timeline
0:45 – Wendy's introduction.
2:50 – Nicky's background & how she got into recruitment.
5:30 – Why Nicky made the decision to leave a business she'd helped grow from a blank slate.
6:30 – On growing to sell and how it feels to move onto a new project.
8:10 – Implementing sports psychology with recruiters and taking her first steps into Neuro-Linguistic Programming (NLP)
10:00 – Applying NLP to recruiters and the difference it can make. (Her first trainee doubled her billing in 2 months!)
15:20 – Why managers need to invest in the employees they have, and the importance of finding 'sponge' workers who want to learn.
16:40 – 'Recruiters need to become coachable' and the difference between coaching and teaching.
19:00 – How Nicky helps business owners get to where they want to go. 'When you change what's going on internally, everything will change externally.'
21:00 – The importance of building a support network around the leader.
23:30 – How Nicky helps 'find a path' for her clients.
25:30 – The importance of investing heavily in yourself and people who push you
28:15 – End comments
You can reach Nicky by emailing Nicky@centredexcellence.co.uk or learn more on her website www.centredexcellence.co.uk
And if you want to listen to our previous podcasts with Greg Savage and Kai Murray, check out our Soundcloud channel here.
Kara Shorthouse
Kara is a Digital Marketer based in Glasgow. In her spare time she loves a good gig, ponies and flattering Snapchat filters.
Subscribe to our blog and receive top content to help you reach, engage and recruit more effectively!