There are plenty of recruitment accounts to follow on Twitter, and there's plenty to learn from them, too. But, with so many to consider, it's easy to follow the wrong people and get swamped by too much information. To help you follow the right recruitment accounts on Twitter, we've put together a list of our favourite Twitter users to look up. From micro influencers, to world-famous recruitment leaders, here's who you should follow, and why…
Greg Savage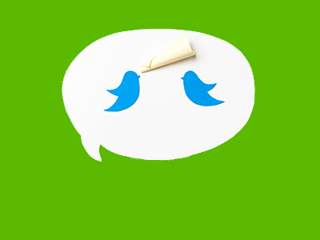 Greg is well known for his opinionated tweets that challenge traditional recruitment practices. He delivers lots of great business and recruitment agency management advice. Greg will also be speaking at The Future of Recruitment event later this year, so if you love what he shares, come hear him speak in person.
Follow Greg @Greg_Savage
Kasia Borowicz
For sourcing hints and tips you can't beat the advice provided by Kasia's Twitter account. Kasia is well-known for tweets on different ways of finding candidates and she provides excellent value for any recruiter looking to become more efficient with their time. She also regularly blogs and her Twitter account is a great way to stay up to date with her content.
Follow Kasia @kmborowicz
Steve Ward
Steve Ward is well-known for his expertise in social selling and that alone is a great reason to follow him on Twitter. He tweets regularly about talent attraction and he provides plenty of actionable advice on becoming a social recruiter. Steve built his reputation running Cloud Nine Rec and he's widely known for his success using social media for talent attraction.
Follow Steve @cloudninerec
Katrina Collier
The next account to follow is Katrina's. She tweets about using social media in recruitment, how to be human online, and how you can develop a strong personal brand. She has a great tone on Twitter and she updates her account regularly with recruitment content. Katrina also runs the website thesearchologist.com and she's the co-host of The Social Recruiting Show.
Follow Katrina @KatrinaMCollier
Louise Triance
For the latest industry events Louise's Twitter account is a great way to stay up to date with what's happening and when. She tweets regularly about online recruitment events, too, and she shares out plenty of recruitment blogs and articles.
Follow Louise @LouiseTriance
Alex Moyle
For recruiters seeking business development advice, Alex Moyle is the man to follow on Twitter. He tweets regularly and he shares productivity advice alongside insights on how to grow a recruitment agency. From KPIs, to thoughts on building lasting relationships with clients, Alex's Twitter feed provides a wealth of information for recruiters focusing on business development.
Follow Alex @Alex_Moyle
Julia Doherty
If you're looking for social media and marketing advice for recruiters then Julia Doherty from Green Umbrella has a great Twitter account to follow. Her social media tips and advice always go that little further. Her Twitter feed is full of guides and insights on using different social media accounts to their full potential.
Follow Julia @JuliaDoherty
John Rose
John Rose provides a more generalised collection of tweets on all aspects of recruiting and sourcing. His Twitter feed is updated regularly with information on the latest recruitment trends, alongside recruitment marketing insights. He frequently shares out content from other recruitment focused Twitter accounts providing a great resource for recruiters looking to stay up to date with what's going on in the industry.
Follow John @resourcefuljohn
So, those are our top recruitment accounts to follow on Twitter. From sourcing advice from Kasia, through social selling from Steve Ward and business development advice from Alex Moyle, to staying up to date with recruitment events thanks to Louise Triance, follow the Twitter accounts mentioned above to stay up to date with the latest talking points in the recruitment industry.
Andy Mckendry
Andy Mckendry is a copywriter with an MA in Professional Writing. In the early mornings he is known to gravitate towards the nearest coffee pot.
Subscribe to our blog and receive top content to help you reach, engage and recruit more effectively!