With the rise of Twitter, we've seen a rise in the use of the branded hashtag. They're everywhere, from the corner of your TV screens to conference proceedings. Of course, hashtags are central to modern marketing campaigns but, hashtags don't always go right. We get it; marketers are busy people, but I'd put money on the makers behind these embarrassing hashtag fails wishing they'd stayed at work just a little longer. Read on for a few cringe-worthy examples, and some lessons recruiters can learn from when social media goes wrong...
#AskJPM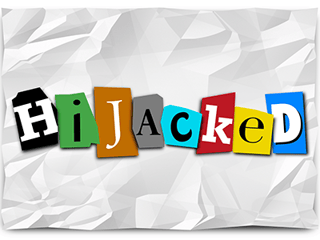 Doing a Twitter Q&A is a bold move. You need to make sure you're not going to encounter a backlash. J.P. Morgan didn't follow this advice and decided to do a career advice Q&A with their vice-chairman Jimmy Lee, in the midst of a government investigation. The hashtag was a huge success if you're looking at activity volume. Unsurprisingly it wasn't so great when you look beyond numbers to the content of those tweets.
Lesson learned: Timing is crucial. Understand how your target audience feels about your brand before you plan a social media chat.
#susanalbumparty
When Susan Boyle's PR team came up with #susanalbumparty to promote her new album, they created what's the very worst (or best) example of hashtags gone wrong. Instead of 'Susan album party' Twitter users read 'Su's anal bum party', and needless to say it was trending in no time. Following the release of Ed Sheeran's album, Divide, Radio 1 DJ Greg James took an opportunity to pounce. He resurrected SuBo's PR flop and got #sheeranalbumparty trending.
Lesson learned: When combining words to create a hashtag, read it over and over again. Capitalise each letter and see if it's simple to create something you'd rather avoid. If you're unsure, opt for something safer.
#McDStories
McDonald's has been the butt of jokes many times, but #McDStories is one of the most embarrassing. The chain burger joint launched the hashtag hoping for users to regale us with tales of heart warming Happy Meals. Instead it got thousands of snarky tweets that turned it from hashtag to bashtag. The brand pulled the campaign after 2 hours but the tweets still kept coming.
Lesson learned: People will not say what you want them to. Create a hashtag that's specific and doesn't allow for too much 'creative' input from users.
#RIMjobs
Yes, you have read that correctly. Canadian tech company, Research in Motion (RIM), the creator of BlackBerry, used #RIMjobs a few years ago to announce that they were hiring. Predictably, it caused the company a great deal of embarrassment. The fail wasn't forgotten either. When BlackBerry announced job cuts the hashtag reappeared in the form of newspaper headlines telling of '6,000 RIM jobs on the line'.
Lesson learned: Read, check, re-read and double check. It's a good idea to read abbreviations as full words – you never know when alternative meanings will catch you out.
Hashtags can be a brilliant way to engage your audience and improve the reach of your brand, but it can also leave you vulnerable to PR disasters. Word combinations, acronyms, context, and timing all contribute to how successful your hashtags are, so take each of these pieces into consideration when planning your next campaign.
Heidi Gardner
Heidi is PhD student at the University of Aberdeen. Her research focuses on the issues surrounding the recruitment of patients into clinical trials.
Subscribe to our blog and receive top content to help you reach, engage and recruit more effectively!