It's Valentine's Day on Sunday and there's love in the air, so there's nothing else for it - let's talk attraction! Whether you're fresh on the market or been there a while you'll know that it can be tough to beat the competition to attract candidates. And if you're thinking that there's just no one out there or that all the good ones are taken, maybe you need to re-evaluate your approach.
I don't know where to start with finding 'the one(s)'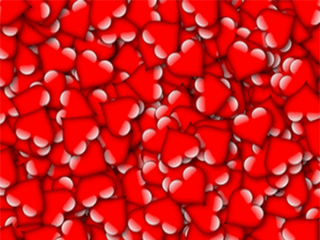 Don't know what you're looking for in your perfect partner candidate? Start by making a wish list of everything that makes a great candidate for the industry you're recruiting in. What experience, skills, education or ability do they need to have versus what are you definitely not looking for? It's easier to attract the right types when you know what you're looking for. And if someone doesn't match that wish list? Kick 'em to the kerb (politely though).
What should I do first to attract candidates?
You're fighting to win the affection of candidates amongst many others, so you need to stand out (for the right reasons). Make sure you have a strong, unique recognisable brand. Your brand should have a positive impact both visually and in reputation. You'll be amazed at how far and fast a bad reputation can spread. And if your website looks like it's been chucked together with no thought, you'll turn candidates off before you've even really given yourself a chance.
Consider your audience, what will they be most receptive to? Use this when designing your brand to be sure it captures the hearts of the right ones.
How do I convince them that I am the one for them?
With lots of other fish in the sea you may need to fight to prove your worth. Aside from your website, you'll also need a unique selling point to convince candidates that you're the one for them above all others. Be creative when thinking about your USP. What makes you different from the others? What do you promise to do for the candidate that others won't?
How active should I be on social media?
The more social you are; the more chance you have of attracting candidates without having to go on a hunt through the masses. You've made your wish list, so you should know what you're after. Use this to your advantage to create targeted content (both on your web and networking sites) that'll hook them and leave them wanting more. Be sure to share and retweet relevant industry news and information too.
Should I keep it vague and retain an air of mystery?
No! Make it clear what you do and what you're looking for. Of course, not all candidates are going to care about your personal attributes, but they will be interested in what you recruit for and where. No point in them making contact if they want a job in healthcare and you recruit solely within the IT industry. If they just can't figure out what you're all about then they'll probably not bother getting in touch.
Clarity also applies to your job adverts. Create catchy headlines that stand out along with varied keywords relevant to the job your advertising to attract the right candidates.
I always attract the wrong ones!
Ever thought that maybe you're fishing in the wrong pond or using the wrong tools? Do you know what social media sites your target candidates use? And are your posts in the right language and style for that particular social networking site? If you're doing mailshots, are they written in a style that candidates will respond to well to? If not, you might attract some people, but they're not necessarily going to be the right ones for you. Always consider what your audience will be most receptive too and use that to your advantage.
Should I play it cool?
Definitely not. You don't need to worry about waiting a certain amount of time before returning a call or responding to an email. It's ok to be keen; as long as it's a genuine keenness to help that candidate and not a keenness just to fill your own pockets (candidates will run a mile). And if you wait days before responding, chances are that candidate will already have gone running into the warm open arms of another agency and you'll have missed out on a good 'un.

Just like dating, you'll likely need to kiss a lot of frogs to find the right ones. So what are you waiting for? Get yourself out there!
Louise Cunningham
Louise is the Associate Director of Customer here at Firefish. She loves on-boarding new customers, cups of tea and dancing like no one is watching.
Subscribe to our blog and receive top content to help you reach, engage and recruit more effectively!