With the recent changes to LinkedIn's user interface, many recruiters have fallen out of love with the platform. Good news – there is an alternative: Facebook. LinkedIn is becoming very expensive to use, and so re-focusing your efforts on Facebook can be a cheaper way to reach and engage more candidates. Read on to find out why, and how to use Facebook for recruitment effectively and efficiently.
Facebook Video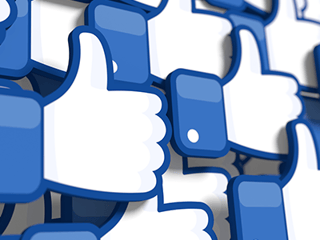 Video has the highest engagement on Facebook; it's also proven to impact consumer decision-making. Audiences are about ten times more likely to embed, share, engage with and comment on a video than other forms of content, allowing you to reach more potential candidates. Facebook's videos now play automatically, giving you a key opportunity to grab your audiences' attention. Seventy percent of people who engage with the first three seconds of video are likely to finish the video; so, aim to create a hook right at the beginning, and work to keep videos between 15 and 30 seconds to ensure your viewers' attention doesn't drift.
Facebook Groups
Most candidates have a LinkedIn profile, but the majority log on infrequently; Facebook on the other hand boasts the highest engagement levels, with 1.18 billion daily users. Facebook's functionality is simple and easy to use, and users can join and interact in groups without having to disclose their employer – the ability to maintain privacy has further advantages for engagement across the different types of Facebook groups. Some Facebook groups are secret, meaning there is no way to find them unless you are invited, others are closed, meaning you must be invited to view and post content to them. The vast majority are open groups. Closed and secret groups have the best engagement levels as they can be monitored and managed effectively to ensure high quality content and minimal spam.
Ad Promotion is Easier
We've all seen ads for products, but Facebook ads aren't just good for sales. They also represent a huge recruitment opportunity as they can essentially target and attract candidates who are unreachable through traditional channels. Not sure how to use Facebook for sourcing candidates? Ads are your answer. Target ads to a specific audience by tailoring their presence to people fitting your set criteria and candidates will come to you. These criteria could include location, education, work history and interests – you can be so specific as to target only recent graduates of a specific programme from named universities. The process of ad production and publication is also much easier than on other platforms; keep text short, images bright and relevant, and ensure your message is clear.
It's Cheaper
Facebook ads are charged on a pay-per-click basis; this means you're not throwing big money away on uninterested users. You're charged only if someone takes the initiative to click on your job ad, so you're likely to improve your advertising costs and increase value at the same time. Facebook video and groups can be used for free – your spending is therefore completely within your own control. You can set yourself a budget for Facebook recruitment and be sure you don't over-spend; invest time in producing engaging content for groups and you're likely to see a higher return than if you spend big bucks that lack a personal approach.
Techniques like Facebook video and engagement with groups may not necessarily improve how to search for candidates on Facebook, but your reach and brand engagement will increase – improving your returns for lower costs. Target ads to specific locations or skill sets, and push people through to your agency's Facebook page; that way you're able to showcase what your agency is all about in more detail.
Heidi Gardner
Heidi is PhD student at the University of Aberdeen. Her research focuses on the issues surrounding the recruitment of patients into clinical trials.
Subscribe to our blog and receive top content to help you reach, engage and recruit more effectively!