Towards the end of every year, we see key players in the recruitment market begin to spread the word of their hiring predictions for the following year. These forecasts are usually centred around hiring methods and market trends, along with a few details on what jobs they envisage will be in demand the following year (spoiler alert: these almost always include data analysts).
Those projections are at best unsurprising, and at worst downright dull. Read on to find out more about the 5 job titles we think are going to be big in 2017; without the usual suspects and high-level business talk.
1. Director of Fun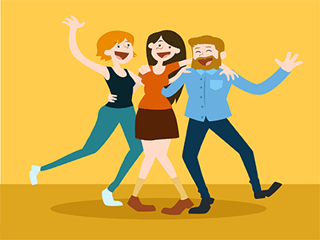 What they do: Anything and everything related to people. This could include recruiting, staff incentives, and a healthy dose of the good stuff – we're talking pizza deliveries, organising post-work drinks and oversight of a calendar of festive events you'll never want to miss.
Why they'll be in demand: 2017 is the year of the roaming candidate, as candidates pick up skills and actively work to advance their careers they are becoming more empowered than ever. Your Director of Fun is the guy you can guarantee will anchor employees to your workplace, just the right level of best mate and super organised boss that means people want to stay with your company. In basic terms, this role is the creator of workplace FOMO.
2. Master of Disasters
What they do: Change management, strategic planning and business forecasting all rolled into one. These will be your go-to-guys when Brexit really begins.
Why they'll be in demand: The political landscape is intrinsically linked to the way businesses work, so it's clear that 2017 will bring huge change across industries. Whether this is due to new laws, trade deals or transformed international relations, your resident Master of Disaster will be able to keep a cool head whilst figuring out how to manoeuvre any and all of the changes thrown at them. Plus, if you consider running out of coffee before the end of the week a disaster (we're with you on that), they're equipped to solve that too.
3. Chief Cheerleader
What they do: Motivate, enthuse and drive teams to success. Imagine the sugar-sweet pride of your parents when you tell them you've got a promotion; like that but embedded in a professional environment.
Why they'll be in demand: The economy isn't in the best shape and industries from retail to oil & gas are feeling the pinch. These guys are at the core of inspiring employees to aim higher and get back on their feet with a positive mind-set. Prime candidates for this role include: those who regularly post inspirational quotes on Instagram, and that friend you have who turns up to the pre-work spin class you've slept through.
4. Accounting Ninja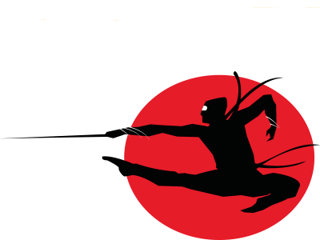 What they do: They're basically a Financial Manager, but there's a new push to make numbers sound sexier than they really are.
Why they'll be in demand: Money matters, and in business money talks. We've mentioned the predicted political changes that 2017 brings in relation to other roles, but this role is perhaps the most important of them all when it comes to keeping companies afloat. Exchange rates, interest rates and all that other numerical stuff – it requires a certified ninja to ensure the business as a whole is running smoothly, especially if you're dealing with customers overseas.
5. Social Media Guru
What they do: Generate and implement innovative marketing techniques to increase brand awareness, and build a loyal fan-base of customers through careful use of emojis.
Why they'll be in demand: Budgets are stretched and belts will continue to tighten throughout the year. We know that marketing can't just stop, so social media is a perfect way to reach out to consumers on a more personal level. Gurus are miles ahead of the brunch-Instagramming people we all know (or are…), they know how to get your online content found by the right readers, and they've got just the right balance of professionalism and bravery to use the aubergine emoji without anyone batting an eyelid.
Notable mentions include Space Travel Agent – this is the job of Craig Curran; accredited travel agent for Virgin Galactic, the world's first space tourism business. We don't anticipate that role being quite as widespread as a Director of Fun, but you never know, Craig's team may expand faster than we think.
How do you anticipate the job market changing in 2017? Do you see any of your clients changing things up and hiring a Chief Cheerleader to get their team off to a flying start? Tweet us @Firefishnow and let us know about the weird and wonderful jobs you hope to be recruiting for in 2017!