Your office hours may be 9-5 (ok, in theory) but the world of marketing is round the clock! In fact, it's likely that candidates will be most active on your channels outside of office hours - so how do you stay on top of it all? Essentially, it's about ensuring you have all the tools you need to keep tabs of your recruitment marketing anytime, anywhere.
Here are 9 mobile apps that will make managing your recruitment marketing a lot less stressful and a whole lot more engaging for your audiences.
1. Buffer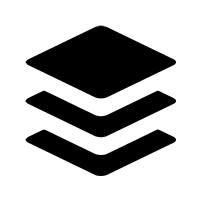 Buffer is a social scheduling tool that helps you keep your company accounts crackling with activity. The Buffer app is something that anyone managing business social accounts should have installed on their phone, as it makes it easy to keep track of your activity even when you're not at your desk.
Download the app to schedule out job ad shares, blogs and news on the go, and keep a close eye on comments and other activity on your accounts.
My favourite thing about Buffer is that you can even let the app determine when your social media posts are going to perform best based on your follower data and time your posts accordingly.
Available on: iOS and Android
2. Slack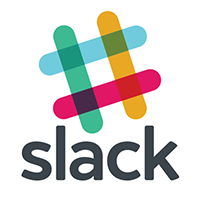 Slack is a handy little communication app that helps you stay in contact with your team no matter where you are.
Set up a workspace (basically an private internal forum for you and your colleagues), get your colleagues on board, and next time you catch a typo or need some information quickly, ping them a message.
Slack is so much easier and less time consuming than sending emails. As an instant messaging platform, you can be as brief (and emoji heavy…) as you like!
Available on: iOS and Android
3. WhatsApp Business App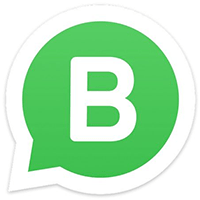 For anyone working on marketing for business, the WhatsApp Business App is your new best friend. This is a relatively new feature from WhatsApp, but one that if used effectively can be an excellent recruitment marketing tool.

Simply create a business account and associate it to a business phone – otherwise, you'll end up bombarded by candidates on your personal number. You can then create a profile for your company and then include it as a contact option in job ads, your website and social media profiles.
With WhatsApp being the contact option of choice nowadays, giving candidates the option to get in touch via the messaging app should increase your job ad response rates substantially.
And the best thing is you'll also be able to take advantage of the 'Send WhatsApp' CTA button now available on Facebook ads – more on this here.
Available on: Android only
Check out Whatsapp Business App >>

4. Photoshop Express App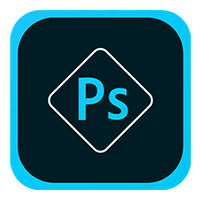 Download the Photoshop Express app so you always have the ability to make speedy image edits from your phone on the go if you need to get something out pronto.
Of course, you might not be creating the next digital masterpiece on your phone, but you can fix red-eye, add effects, blur and add text. Because this app is a slimmed down version of Photoshop, it's easy to use, and you don't need a Photoshop licence to access it!
Available on: iOS and Android
5. Evernote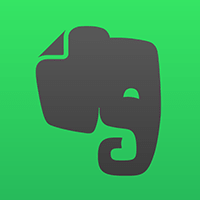 Marketing your recruitment brand can sometimes feel like spinning plates – you need to keep a lot of different platforms and accounts moving at the same time, and you're running out of hands!
Evernote is a note-taking app that makes remembering tasks a whole lot easier. Download the app to make notes on the go whenever they spring to mind and access the handy to-do list tool.
Best of all, you can download it onto your desktop in the office and sync your information between devices so you never miss a thing again.
Available on: iOS and Android
6. Photo & Picture Resizer App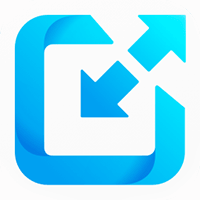 I'm sure we all know different social media sites have different image requirements, but resizing and cropping to suit different platforms can slow you down if you don't have the right tool.
If you're an iPhone user, you can do this from directly inside your Photos app – just hit 'edit', the 'crop' icon and then use the squares in the bottom right to select a size.
For Android users, you'll find the Photo & Picture Resizer app a lifesaver. The app includes some pre-set size templates for social media, which will save you time and prevent any criminally compressed image situations.
Available on: Android only
Check out photo & picture resizer >>>
7. Feedly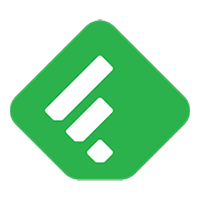 Feedly is a handy little tool that helps you cut through the noise to find the content most relevant to you. We're sure you've heard of the social media 'rule of thirds' for businesses: To keep your marketing voice less salesy, one third of the content you share on social each day should be from other sites and not your own.
Feedly is an RSS feed aggregator; in non-techy terms, it's a free tool that scrapes the content most relevant to your niche and interests and keeps it all in one place for you to find easily.
Scroll through your Feedly during your morning commute and by the time you reach the office you'll already be armed with valuable content to push out to your followers.
Available on: iOS and Android
8. Dropbox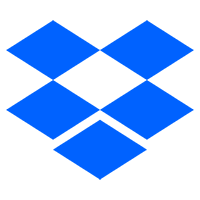 With GDPR changing how we handle data and documents in recruitment, sending various pieces of content through emails and saving it all onto your phone is a data compliance no-go (and a logistical nightmare too!).
As a safer alternative for your marketing, take advantage of a password-protected online cloud storage service like Dropbox instead.
Dropbox offers a secure place to store job ad specs, blog drafts, social media plans and anything else you might need, and it's fully accessible from both mobile and desktop.
Available on: iOS and Android
...and read their GDPR compliance documents here.
9. Canva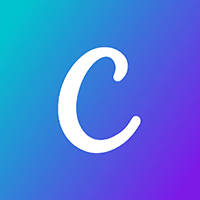 We've always been big fans of Canva here at Firefish, and for a reason: it's one of the best image editing/creation tools on the market.
If you're already using the web version of Canva, the app is almost the same experience. The app gives you full mobile access to any existing designs you've created on your account and lets you create new ones on the move.
Download Canva to create job ad images, fun graphics for social, update your social media headers and more. You can also create a team account so your colleagues can access company images at any time.
Available on: iOS and Android
Are there any great apps you use for recruitment marketing that we've missed? Give us a shout in the comments and we might add it to the list!
Christine Stark
Christine is a Digital Marketer with experience managing communications across a variety of sectors. She loves caffeine, cosy jumpers and cocktails.
Subscribe to our blog and receive top content to help you reach, engage and recruit more effectively!