In a candidate-heavy market, the goal of a job ad isn't just to pull in right-fit candidates, but to discourage wrong-fit candidates too. If you're not strategic about it, you'll end up with hundreds of unsuitable applications to sort through – and who's got time for that?
Your ads should help candidates disqualify themselves if they're not right for the role, so the only applications you receive are those who belong on your shortlist. Here's how to do it…
Looking for tips on how to write ads in a candidate-short market? Read this blog.
Be specific about the requirements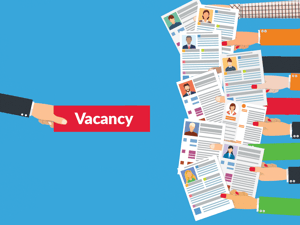 When we were recruiting in a candidate-short market, it was better to be flexible about the requirements for the job and encourage candidates with transferable skills to apply to the hardest-to-fill roles.
But now that there are a lot of active candidates on the market, it's better for everyone involved if you're specific about exact skills, qualifications and experience that's required and list them all as must-haves.
Use clear and direct language, so your job ad is as unambiguous as possible and people without the right experience can easily disqualify themselves from the role.
For example, "You must have three years of experience driving commercial vehicles to be considered for this role" is clear and will put off any candidates who don't have exactly the right experience from applying.

To be as transparent as possible, state the must-have requirements at the top of your job ad, so candidates can decide whether they're a good fit for your position straight away. The candidate's time is just as precious as yours.
Use terminology only a qualified candidate would know
When you have a shortage of candidates, it's better to steer away from specific terminology as it can discourage candidates who might be a great fit but don't have exactly the right skill set to apply. But in a candidate-rich market, that's exactly what you need to do.
Use terminology or visualisations that only a right fit-candidate would immediately recognise. The below job ad for the company GH Digital Print does a great job of this visually: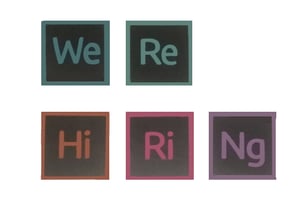 I came across the above advert for a graphic designer on a billboard on my street recently. It uses the Adobe Design logos (a software that a lot of designers use) to spell out that they're hiring. This is bound to catch the attention of anyone with the right design skills, but anyone who's not used the software before will stroll right past it.
Similarly, when you're writing your job ad, use terminology that only a qualified candidate would know. For example, a heading like, "Are you an Adobe expert who loves creating content on InDesign?" will immediately put off candidates who don't know the terminology – and those that do understand it will be immediately drawn in to read it.
Specify challenges they'd face in the role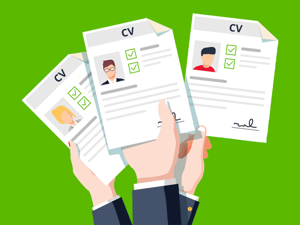 Give some examples of challenges a successful applicant would face in the role. For example, "You will be managing key FMCG clients and liaising with their heads of product development on a daily basis".
Don't shy away from using some of the more difficult challenges involved in the role. Mentioning some of the harder parts of the job will help candidates decide if they're up the to the challenge.
The candidates who can imagine themselves stepping up to these challenges will be more excited about the opportunity as they'll be able to picture themselves actually doing the job.
Post your job ad in the right places
OK, so this isn't really a writing tip specifically, but it's an important point to consider where you advertise your jobs in this candidate-heavy market. If you're in the habit of posting your job ads on every corner of the internet, it's time to reign it in.
Only post your job ads in where you know your target audience is spending time online. If you advertise all across the web, you'll just open yourself up to receives swathes of applications from wrong-fit candidates – and you're the one who has to spend all that time sorting through them.
For more help with crafting the perfect job ads for your roles, download the eBook below...
Sophie Cunningham
Sophie is a Content Marketer here at Firefish! After working as a 360 Recruiter she found her perfect niche here at Firefish writing about recruitment.
Subscribe to our blog and receive top content to help you reach, engage and recruit more effectively!