As recruitment business owners, sourcing right-fit candidates for clients is in our blood. But for some reason, our weakest point tends to be hiring for ourselves!
Your new hire may have charmed the socks off you at interview stage, but are the signs appearing later that you may have made an error in judgement?
It's easy to think that any hire is better than no hire when you're completely snowed under and your recruiters are complaining that they don't have enough hours in the day to give their jobs the attention they need.
But the costs of an impulse hire into your business can be damaging in more ways than you might think.
The costs of hiring any new recruiter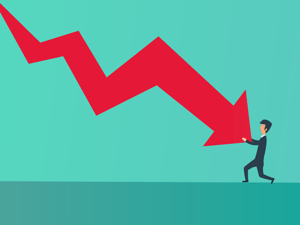 If we want to get a clear idea of the monetary costs of hiring badly into your team, it makes sense to first take a look at the monetary costs of hiring any recruiter - whether they're a good or a bad fit.
First of all, consider those all-familiar costs of acquiring candidates during the recruitment process. For example, the costs of posting on job boards, LinkedIn, and the resource time it takes your team to facilitate this.
Then, you have your recruiter salary to think of plus any direct on-costs such as pension contribution, national insurance and holiday pay. On top of this, you also have your recruiter's monthly sales expenses that they'll incur as part of doing their job.
This can roughly be broken down as the following:
Recruiter base salary: £35,000 per year
15% direct on-costs: £5,000 per year
Cost of acquiring / Sourcing candidates: £15,000
Cost of sales: £35,000.
So before a recruiter even starts to bring any money into your agency, they're already costing you around £90,000 per annum.
And that's the cost of bringing a great recruiter onto your team – just think of what it's doing to your company income when you hire a bad recruiter!
On top of that £90k per annum, the indirect costs incurred by bringing a bad-fit recruiter onto your team adds up quickly. Here's just a few to think about…
The indirect costs of hiring a bad recruiter

1. Lost productivity
We all know a new hire will take time to get up to speed with your processes and research has shown it can around 8 months before a new employee will reach full productivity.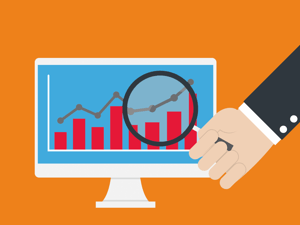 But research has shown that productivity loss involved in training someone new will cost a business as much as £25,000 per new hire once you also take into account the time taken away from the rest of your team in helping to train a new start.

If you hire someone into your business who isn't absorbing their training properly and continues to practice bad recruitment habits while asking the same questions over and over again - this will be impacting productivity across the whole team.
2. Drop in staff morale
If you've hired a bad recruiter, it's likely your team will feel it before you do.
They'll be picking up the extra work that your new hire isn't coping with and doing any necessary damage control with candidates or clients who they've rubbed the wrong way. This is all time they've had to take out of their own extremely busy schedule to carry this person along so the business doesn't suffer.
This can result in a major dip in company morale, and your team might even begin to resent you for making a bad decision and making their job more difficult.
If your new hire isn't taking their job seriously enough and is frequently absent from the office, your team will also be wondering why this person is being paid to stay at home whilst they clean up the trail of destruction that's left behind.
3. Damage to your business
Hiring a recruiter who is bad at their job can have a serious affect on your reputation as a business.
If there's a drop in your great standard of service, relationships that you've been working hard on for months (or even years!) can be totally dismantled in an instant – all it takes is one bad conversation or decision from a recruiter.
A company will often be judged on their hiring decisions, so if you choose unwisely this could reflect badly on you.
The key message here is not to rush into hiring decisions just because new business is streaming in and you've not enough manpower to sustain it.
Taking the time and care to grow in a way that's sustainable for your business will be a lot more productive in the long run.
Use the free conversion rate calculator tool below to work out who the real top performers are at your agency.
Wendy McDougall
Wendy McDougall is Chief Fish of Firefish Software. In her spare time, you'll find her playing squash or feeding her inner geek with the latest technology!
Subscribe to our blog and receive top content to help you reach, engage and recruit more effectively!