One of the biggest issues that recruitment agencies struggle with is the constant spend on job boards. Most agencies will have to use job boards at some point in order to attract candidates. No question, job boards can be a great way of providing recruiters with lots of CVs very quickly, which in turn can boost your data and give you access to lots of candidates. Play your cards right, and you can quickly turn these candidates into placements, however all of this advertising comes at a price.
Here are my top 5 tips on how you can get more bang for your buck:

1. Choose the right job board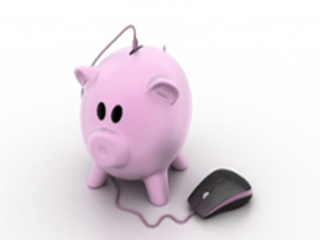 It's no secret that some job boards will perform better than others, but with so many to choose from how do you know where to spend the money?
Do some research based on the job type and location – find out where the best candidates in your sector are hanging out and follow them there! Ask your account manager for stats in terms of views, unique visits to their site each week and registered users. Ask them to show you how many candidates are registered on their database that match the skills your client is looking for. That way, you can be confident that your spend has the best chance of returning relevant candidates.
2. Make sure your advert stands out
Most job boards will offer premium listings or upgrades so your advert gets priority over the other listings. This tends to cost more money upfront however it can dramatically reduce the time it takes to find the right candidates. It also tends to yield a better response in terms of quality and quantity thus making the placement more quickly, helping you to get paid faster.
Also make sure your adverts are optimised by using keywords in the job copy. This will help your advert to get found when a job seeker searches through a search engine. Check out our whitepaper on how to write a job ad for some more top tips!
3. Use multiple job boards
Job seekers will normally use at least 2 or 3 different channels when searching for a job online so it's a good idea to post your job in more than one place. You can use LinkedIn to post jobs across your network. And by using a multi poster and other social distribution tools (the most intuitive ATS's will allow you to directly share your advert to social media) your advert will be posted across multiple channels, which is great for generalist roles. For more niche roles you could concentrate on 1 or 2 industry specific job boards as well as generalist job boards and social media. This method gives you a higher probability and can help to save time and money.
4. Monitor the quality of your applicants
It is important to track the response you have received from different job boards – including views and applications. This will help you to build a picture of what job boards have been successful for different roles you have advertised. In turn, this will help you to measure the return on investment and you can make a more informed decision on what job boards to use next time around. A good ATS and recruitment CRM will help you to manage this exercise and could save you a lot of money and wasted time.
5. Negotiate
When speaking to a sales exec or account manager about price don't be afraid to negotiate. They all have targets and job board advertising is an incredibly competitive market place. Buying job credits in bulk is a great way to secure better rates and you should do this at the end of the month to maximise on discounts.
If your advert is not performing you should ask for free upgrades to some of the premium products discussed in point 2. The job board will want to make sure you have a positive experience as they rely on repeat business.
Credit: Images from cuteimage and Stuart Miles via freedigitalphoto.net
Andy Robertson
Andy is a Sales and Key Account Manager working at PSP Media Group, Glasgow.
Subscribe to our blog and receive top content to help you reach, engage and recruit more effectively!