Summer is well and truly here. The weather is fine, and the days are long. But, if you're spending your lunch break gazing longingly at throwback holiday snaps on Instagram, this blog is sure to cheer you up!

With some help from neurologist Dr Alan Hirsch, who used psychology studies to find out what our favourite flavour of ice cream says about our personality - here's a blog exploring what your go-to ice cream flavour says about you as a recruiter…
Vanilla fans are impulsive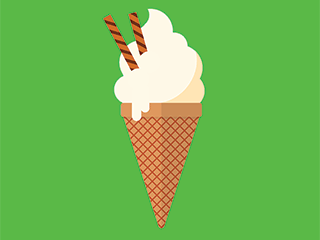 Who says vanilla fans are dull! If you love vanilla ice cream, it's likely you're idealistic, impulsive, and easily persuaded.
You're likely to find your niche in contract recruitment as you will have a higher likelihood of risk-taking and be more successful in close partnership relationships.
Chocolate fans are charming
You can't argue with chocolate - it's a firm flavour favourite.
Hirsch's research shows that people with a penchant for chocolate ice cream are likely to be dramatic, charming, and seductive.
All the great traits of a top perm recruiter who can find opportunities and charm hiring managers with ease.
Coffee fans are perfectionists
Behind all good accounts are amazing account managers and if you like coffee ice cream then this could be your calling. Hirsch found you're likely to be attentive to detail and something of a perfectionist.
If you're a recruiter who loves coffee ice cream you'll leave no stone unturned delivering your best at every point for your client accounts.
Strawberry fans are introverts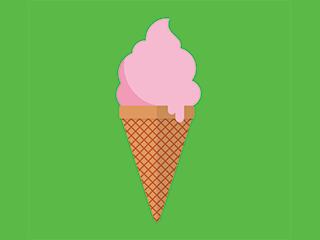 A classic ice cream flavour, strawberry even rivals chocolate as one of the top ice cream flavours.
In Hirsch's study, he found that people who love a strawberry ice cream cone are likely to be tolerant, devoted, and introverted.
He also found strawberry ice cream fans to be logical and thoughtful, giving you all the key attributes of an excellent recruitment resourcer.
Rocky road fans are aggressive
Each agency needs a top biller to drive the business forward and demonstrate what can be achieved. If rocky road is your ice cream flavour of choice you're likely to be engaging, a good listener, but also a little aggressive with your tactics too.
On top of that, Hirsch discovered that rocky road lovers are successful and goal-orientated. Traits that only the very best recruiters have.
Chocolate chip cookie dough fans are ambitious
Last but not least is chocolate chip cookie dough. If this is your favourite ice cream flavour, then we've got good news for you: You're likely to be an all-around awesome recruiter who is competitive, innovative, and ambitious. You're the ideas behind the business, the creative brains behind your clients' recruitment strategies, and you're likely to be leading the show. You deserve a double scoop!
So, the next time the ice cream van rocks up, watch out for what flavours your colleagues buy and see if it matches their key attributes.
Becki Crossley
Becki is the Senior Content Marketer here at Firefish! She heads up our award-winning recruitment blog.
Subscribe to our blog and receive top content to help you reach, engage and recruit more effectively!