Deadwood in your sales pipeline is weighing you down. With the arrival of spring, it's high time that you cleared out the rubbish and focussed instead on the 'sure thing' deals and nurturing your healthy prospects.For the most part, recruiters are an optimistic bunch! However, optimism can lead to forecasting revenue that's never going to materialise. It's time to let go. Read on to discover how to identify deadwood in your pipeline and how to avoid it in the future.
How Do You Identify Deadwood?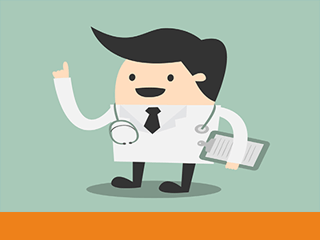 It's a problem faced by even the most seasoned of recruiters. Dream candidates flake out, they don't return calls, yet we still hold on, hoping that they'll turn into an excellent placement. This cycle can go on indefinitely. So it's time to evaluate your pipeline.
Ask yourself these questions (and answer honestly!):
Has it been weeks since you heard from your client?
Is your dream candidate not returning your calls?
Are you clearly being ignored?
Are you hanging on by a thread because you know that one more placement will mean you'll hit your monthly targets?
We've all been there, however recognising these scenarios earlier, even by just a couple of days can make one heck of a difference in the long run. It seems so simple on paper. Move on, focus on the next big (or little) fish, and let this one go. And it can be that easy – but that's up to you!
Start As You Mean to Go On
Good recruiters add value to both clients and candidates, and this makes it less likely that deadwood will be an issue. Now we all like to think highly of ourselves, but if we're honest, every one of us has ended up with useless prospects in their sales pipeline.
Part of the reason this happens is because recruitment has far more variables than traditional sales. There's the fact that you're 'selling' to two individuals in every 'deal.' There's the client and there's the candidate and in recruitment we need to evaluate the variables from both sides. There's also the fact that recruitment is people driven, instinct led, and difficult to properly forecast (but not impossible!).
There are a number of questions that you can ask to evaluate a potential sale, and (hopefully) avoid useless prospects clogging up a sales pipeline:
Have we placed candidates with this client before?
Do we have the correct calibre of candidates to satisfy the brief?
Have we answered all of the questions the candidate has on the client in full?
Is the candidate happy with everything?
Have we pushed the client on an acceptable compromise?
Are the next steps in place with your client/candidate?
Once you've gone through your evaluation checklist be honest with your evaluation. Make sure you've answered all the questions and if you've flagged any problems in the process, find the answers as quickly as possible. At this stage, it's not too late to rescue a possible placement - but be quick. The more time that passes, the less in control of the deal you are.
Honesty Really is the Best Policy
Once you've been through the evaluation stage, be honest, frank, and harsh with yourself. There's no point what so ever in hanging on to deadwood. You're just kidding yourself. If there are gaps in the process that you can't resolve, get rid of the prospect now and move on.
What Can a Clear Out Do?
A deep clean allows you to refocus your attention on other jobs that you could actually get a placement from. The time you spend hanging on to deadwood that will never lead to revenue is time better spent elsewhere. Focus your efforts on getting jobs that you can fill and cut your losses.
Bonus Tip: Don't be afraid to say no to a job. Evaluate whether or not it's going to be extremely hard to fill and take up loads of your time. This is especially important if you work on a contingent basis. If you think you can fill it but it's going to take a lot more work, get a retainer! If you can't get that, walk away.
Conclusion
Evaluate your pipeline daily. Make sure that you plug gaps quickly and get the answers needed before it's too late. Be honest and remember that a clear out will allow you to focus your attention on jobs you can place, resulting in more revenue for your agency.