Your recruitment CRM should be a living, breathing piece of software that evolves with you, helping you get better and faster at your job every day. If it's not helping you increase your number of placements, what's the point?
If you find working with your CRM more of a drag than a tool to help make your job easier, something's clearly not right.
With this in mind, I've put together some pointers to help you assess whether you're really using recruitment software for all its perks, and if not – what you can do about it.
Are you letting your CRM keep you on track?
I'm not a fan of old-school recruitment KPIs like targeting staff on call volume – I believe that using successful outcomes to drive your recruitment activities is a much better way to stay motivated in this industry.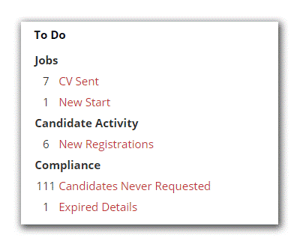 However, having an interactive 'to-do' list within your CRM that prompts you daily on what activities you need to do next for each candidate (which CVs to follow up on, which candidates to check in with, etc.) is a must-have for today's recruiters.
You can only rely on your own memory up to a certain point, and it's those recruiters who let their CRMs ensure no tasks are missed that never miss a beat - or an opportunity.
If you're only using your CRM to back-date your CV send-outs, interviews and candidate calls just to prove to your manager that you're working towards your KPIs, you've missed the point.
All you're doing is duplicating tasks and storing a lot of information in your head that your CRM can manage far more efficiently for you!
Are you using your CRM to track your hiring managers?
If you're creating a new record every time a hiring manager leaves their current company, you're not getting the benefits from your CRM that your competition will be.
Every time you create a new record from scratch, you lose that manager's entire activity record including all the insightful information the technology has been recording against them over time.
A good CRM will be able to identify patterns in candidate data, allowing you to keep track of who's worked with who and when. Starting a hiring manager record from scratch rather than simply updating their records means you're preventing your CRM from joining the dots for you.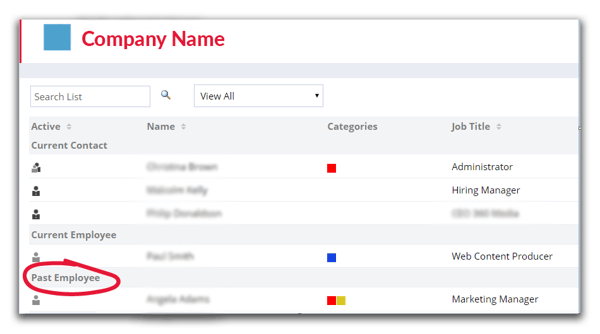 It's important to allow the technology to make these connections so it can give you a much clearer picture of your networks and even help forge links to where they could end up working in the future.
Read: How to use recruitment software to generate new business leads
Can you identify golden nuggets with one click?
If you've got jobs on at the moment and you're continuously telling your managers "I just can't find the candidates," you're not using your CRM to its full capacity.
In an average database of 20,000 candidates, there are always golden nuggets to speak with. It's just a matter of knowing how to use your CRM in a way that will identify these candidates for you, so you don't even need to go looking for them.
Setting up talent pools and talent pipelines will allow your CRM to do the searching for you. If set up correctly, your CRM will constantly be pulling right-fit candidates into these talent pools in real time, so you can act quickly.


Once your talent pool is set up, your mission is to attract these types of candidates into your business so you're constantly feeding your top pools of candidates. Your CRM will then start lighting up with fresh new candidates that have the in-demand skills and requirements that your talent pools are set up to detect.
The next time you do a search within your CRM, if you can't quickly see who's looking and who's not, remember this: Your competitors probably can. Failing to maximise your CRM means you'll be losing out to the competition every single day.
It's a busy market, so now's the time to make sure you're getting the best out of your core Recruitment CRM and not just using it as a dumping ground to back date your admin!
Wendy McDougall
Wendy McDougall is Chief Fish of Firefish Software. In her spare time, you'll find her playing squash or feeding her inner geek with the latest technology!
Subscribe to our blog and receive top content to help you reach, engage and recruit more effectively!