We're in a job-short market, so you won't always have a live job that's a match for a scorching hot candidate when they cross your desk.
But this doesn't mean that you have to let go of these candidates (and your commission)!
Follow these tips to keep great candidates warm and loyal until the right role comes along.
Don't bullsh*t them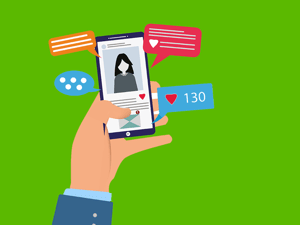 The worst thing you can do with a hot candidate is get their hopes up when you don't actually have any live jobs they could fit. This will only to lead to an awkward conversation and disappointment for everyone involved.
Telling porky pies to keep the candidate hanging around will seriously affect your reputation as a recruiter. The most placeable candidates will be some of the best-connected people in your market – so this kind of strategy will always come back to bite you!
Share your inside knowledge with them
Instead of making up jobs that don't exist, the best way to get a top candidate on your side is to demonstrate your knowledge and connections in their industry.
Show them you're a recruiter worth knowing and they will be much more likely to trust you to find them their next role.
Candidates are often in the dark about what other candidates they're up against in their own industry and where they sit within the market, so they can really benefit from your insider knowledge. Use this to your advantage!
Prove you really 'get' them
Taking the time to dig for why the candidate is looking for a new role and demonstrating which clients match their requirements will show them you've listened and really understand their needs.
You're not just in it to shoehorn them into any old job you have on your desk, so make this clear to them.
If you can explain how you'll be presenting them as a great candidate to these clients who you can see are a good match, this is a great confidence-builder (or ego-massager!) for the candidates and will show how much you're on their side.
Use CRM automation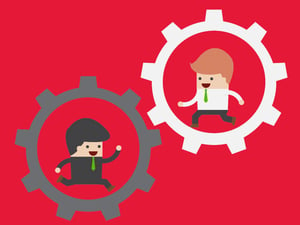 When you're trying to keep multiple candidates warm in between opportunities, automation is your best friend.
Create talent pools in your CRM to group together the candidates with the skills and experience most valuable to your niche so you can drip feed them valuable content like market insights and guides every week without having to lift a finger. You can also automate job alerts to go out to everyone in that talent pools as soon as a job comes along that matches the skills that match that pool.
Read: How to use marketing automation for recruitment
Setting reminders in your CRM to pick up the phone to these candidates on a regular basis will ensure you stay front of their minds too. Use these calls to update them on any progress, check in on their job hunt and see if you can support them in any way.
If go cold with the candidate for months until a job comes along (and you clearly have an opportunity to make money off them), it's going to be a lot harder to win them over a second time.
Invite them to events
Inviting your best candidates to recruitment networking events can be a great way to keep them warm as it shows you're in it for the long-haul and care about guiding them through their whole career - not just to their next placement.
Events can also be a great value for candidates, especially if you have a quality speaker from within their industry or someone else who can help them in their job search.
In-person events are a great way to get to know your candidates on a more personal level and build a stronger relationship than they have with your competitors – they're a welcome break from the monotony of update calls too!
Become LinkedIn buddies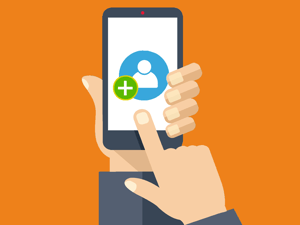 Connecting with your candidate on social media will keep you front of their mind (or top of their feeds!) and gives you the opportunity to get an insight into what they post and any updates to their profile.
Any time the candidate posts an update, be sure to like and comment to show you haven't forgotten about them.
Regularly demonstrate your industry kudos by sharing relevant content through your own LinkedIn page, engage in relevant discussions in a professional manner and leave your two cents in the comments of high-value posts to demonstrate you are well-known and liked within your market.
Offer interview support
You might not have a role for your top candidate right now, but if you're confident you can get the candidate in front of your clients as soon as something comes available, why not get the candidate thinking about interview prep now?
Offering services like this will score you serious kudos with your candidate and make them loyal to you.
And the sooner you can get them up to speed on how to present themselves in your market, the quicker you can get them in the door at their next placement! The eBook below has everything you need to cover.
David Connolly
David is a Senior Growth Outreach Specialist at Firefish. After working as a 360 recruiter, he loves innovating recruitment with Firefish Software.
Subscribe to our blog and receive top content to help you reach, engage and recruit more effectively!